Andy Murray finally is World No. 1 in the 'Djoko-era'
Murray becomes the first British to reach this feat.
He will replace Djokovic as No. 1 after ATP rankings will be updated on Monday.
Murray will face John Isner in Paris Masters final on Sunday.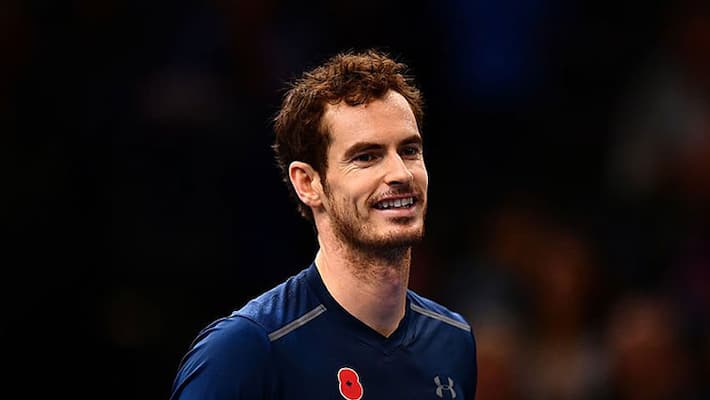 Murray is the first British to touch that feat. He will officially replace Djokovic as World No. 1 on Monday after the latest ATP rankings will be updated.
Read more: Nadal, Federer say tennis not everything, Djoko can find happiness elsewhere
He was a win away from the top rank. However, he received a walkover after his Paris Masters semi-final opponent Milos Raonic, withdrew with a leg injury on Saturday.
"That's the most satisfying thing. It's been such a difficult thing to do during my career because of how good the guys around me have been, the guys ahead of me.
"It has been hard to do it, been tough. Obviously, they are three of the best players that have ever played the game," Murray said in a press conference.
Murray will take on American John Isner on Sunday's final.
Although, the 29-year-old is the 26th player to reach No. 1 ranking since its inception in 1973, he is just the fourth man to get the pole position in almost 13 years.
Murray, who was far behind Djokovic in terms of points, said that he was satisfied that all his hard work has paid off at the end.
"I felt like getting to No. 1; it wasn't about this week and it wasn't just about last week or a few days here and there. It's about 12 months of work to get there," the Scot said.
He also mentioned that the loss to the Serb earlier in the French Open broke his confidence to a great extent. However, he fought hard and his wins at Wimbledon, Beijing, the Shanghai Masters and Vienna rocketed him past ahead of Djokovic.
"I was so far behind regarding points and a number of matches it would take me to win. I never expected to do what I had done after the French Open, so I was down after I lost that match.
"But things can turn around quick in sport, and it's just a strange sport. You had Novak losing yesterday to a guy against whom he'd won 14 times in a row. Stuff can turn around quick, and the last few months have been excellent," Murray added.
Last Updated Mar 31, 2018, 6:33 PM IST