Aditi won the Hero's Indian Open on Sunday.
The Bengaluru girl became the first Indian woman to win a European Tour title.
At the age of 18, she is also the youngest Q-School winner.
The teenager shot an even par-72 in the final round to clinch the coveted title. Here are 10 interesting facts about the youngest golfer to represent India at the Olympics.
The youngest winner: At 18, the win at the Indian open has made her the youngest winner of a Q-School for an international tour.
(Q-School:  It is a term used for the annual qualifying tournaments for leading golf tours such as the U.S. based PGA and LPGA Tours and the European Tour.
Indian record: Aditi is the first Indian woman to win a title on the Ladies' European Tour.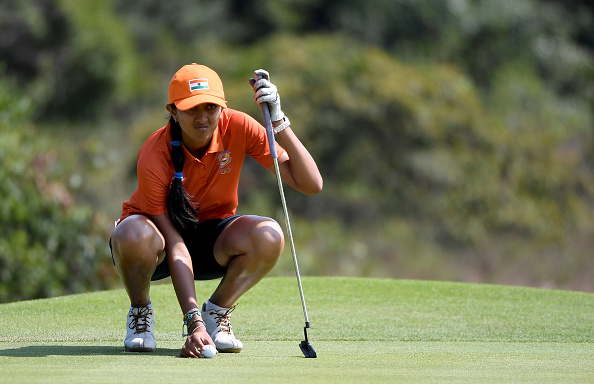 Source: Getty Images
Childhood: She was born and brought up in Bangalore. Aditi did her schooling from The Frank Anthony Public School. She graduated earlier this year.
Aditi started learning golf when she was five and a half years, and she participated in the first tournament t the age of six years and two months.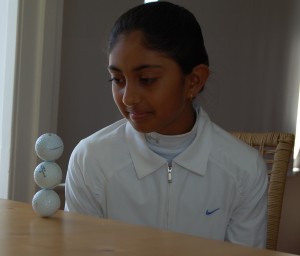 Source: aditiashok.com
Daddy-Caddy: Her father, Pandit Gudlamani Ashok has been her caddy during the tournaments.
(Caddy: A person who carries a player's bag and clubs, and gives insightful advice and moral support.)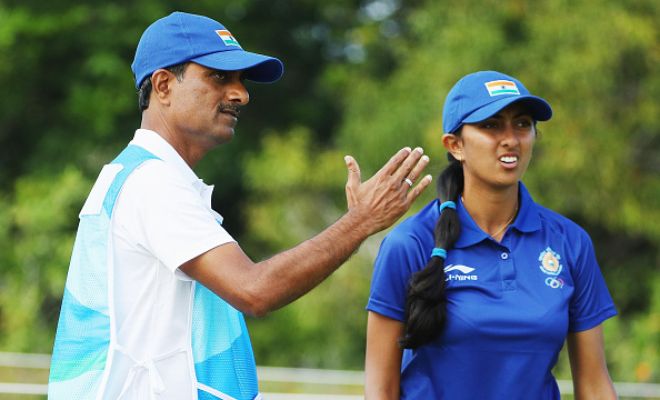 Source: Twitter
Training: Aditi trains and plays at her home club, the Bangalore Golf Club. She also plays at the Karnataka Golf Association.
Aditi at Bangalore Club. Source: Her facebook page
Coaching team: Bamby Randhawa, who was recognised as the best teaching pro at the India Gold awards 2016, was Aditi's first coach followed by Tarun Sardesai training her for a few years.
Malaysia's Steven Giuliano is her current coach and her strength and conditioning coach is Nicholas Cabaret of France.
Aditi training with Steven Giuliano at Bangalore Club. Souce: Aditi's Facebook page
Achievements before turning professional: Aditi, who turned professional on January 1, 2016, finished 2015 as World No.11 on the World Amateur Golf Ranking (WAGR), and was the Best Indian Amateur and Best Asian Amateur for the year.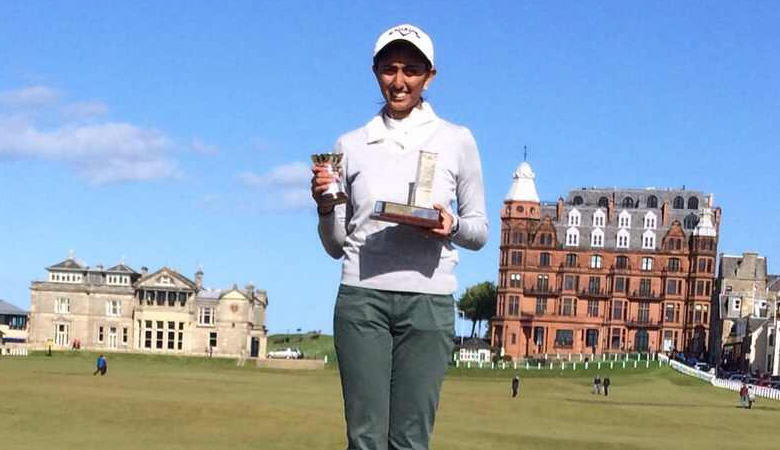 Source: Twitter
When not on the field: Apart from her sport, she has hobbies that keep her busy when she is not on her sporting duty. Like any other teenager, Aditi enjoys reading books, watching movies and listening to music.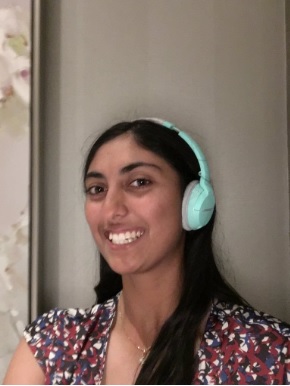 Source: Aditi's Twitter handle
Indian flag: Aditi first represented India in a tournament at a mere age of 12.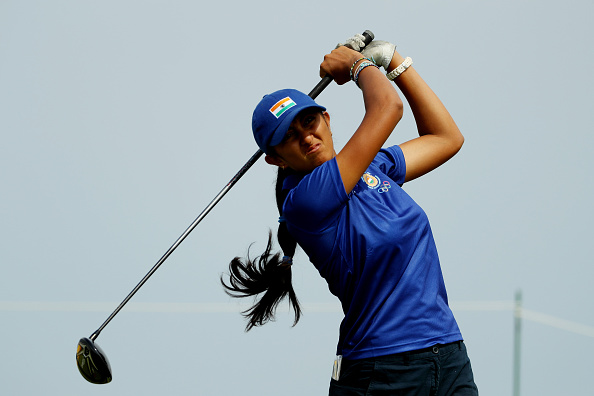 Souce: Getty Images
Role models: She admires Irish Roy McIlroy and Tiger Woods of US and hopes to emulate them on the world stage.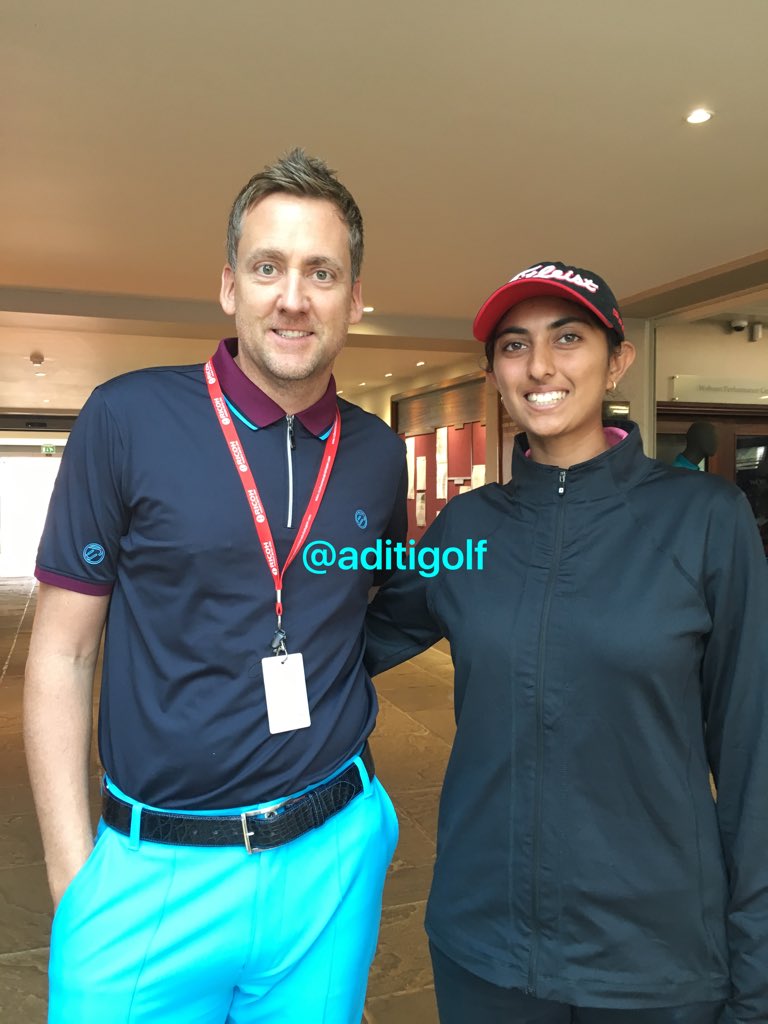 Souce: Aditi's Twitter handle
She being a star already does not shy away from a fan moment. The picture with English golfer, Ian Poulter showed how happy the budding golfer was!