On 10th anniversary, IPL's future in doubt!
Lodha has recommended a 15-day gap between IPL and national calendar.
The upcoming edition will mark a decade of the IPL.
BCCI has planned to organise it in a grand way to celebrate the milestone.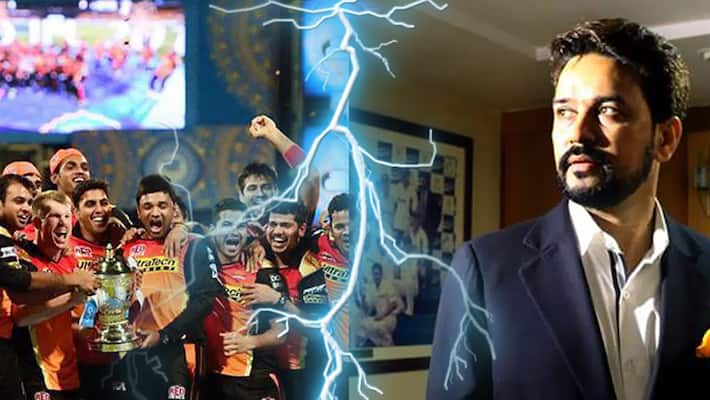 However, their rift with the Lodha Committee does not seem to end. With the IPL 2017 just five months away, even the dates are yet to be finalised.
Read more: How Justice Lodha is changing Indian cricket once & for all!
With the ICC Champions Trophy commencing on June 1, the Indian board cannot ignore the Lodha recommendation of that there should be a 15-day gap between the Indian Premier League (IPL) and the national calendar.
However, the BCCI might have a 10-day gap between the IPL final and the Champions Trophy. The IPL Governing Council (GC) has taken a tentative call to kick-off the IPL 2017 from April 5, and the final has been scheduled for May 21.
Read more: BCCI to face heavy loss by implementing Lodha recommendations on IPL
This schedule might change if the Supreme Court-appointed Lodha Committee decides to remain rigid with its reforms.
"The recommendation on 15-day's gap is not binding, but the GC wants to ensure that the players get enough rest after the IPL season. The dates would be confirmed later. But the members discussed the dates of the 2017 IPL season along with the operational issue. The countdown has begun, and the blueprint needs to be ready," a source told CricBuzz.
However, most of the IPL's star players from India and Australia will get less than a week's rest as the Test series between  Australia and India ends on March 29.
The players' auction meanwhile will be held in Bengaluru on February 4.
To celebrate the 10 years of the IPL in a big way, BCCI is planning to offer scholarships to school children with good cricket talent. A few  IPL's GC members have suggested doing charity work for the underprivileged.
Last Updated Mar 31, 2018, 6:36 PM IST