Masti Gudi accident: Jayan's end haunts us after 36 years
Jayan a.k.a Krishnan Nair was the first action hero of Malayalam films
Jayan died during the climax shoot of Kolilakkam film
His stunt involved action sequences on a bike and a helicopter
He died in the helicopter crash during the shoot on November 16, 1980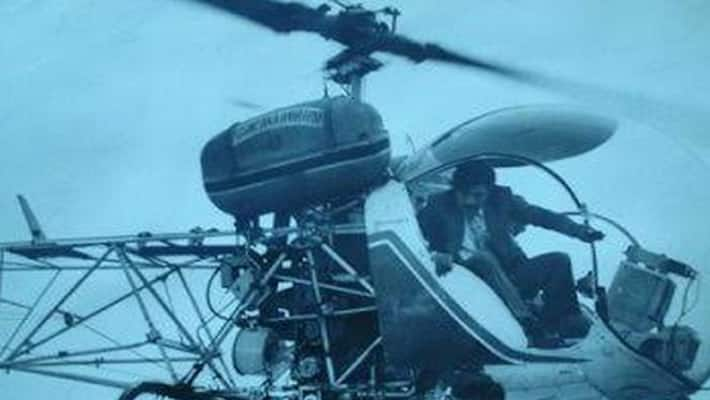 The tragic disaster at the sets of Kolilakkam surely was a shockwave for Malayalam film lovers. Master Chief Petty Officer in the Indian Navy, Krishnan Nair, not only grew as an actor but was considered a cultural icon in the 1970s. The action hero became popular with his stage name Jayan. He had starred in over 120 films was known for his dangerous stunts, one of which took his life on November 16, 1980.
Jayan's death did not stop his fans from worshiping him even after his death. His image was transformed as a cult leader and there were programmes on stage and television impersonating him. Then there were cartoon characters based on his image and dialogues, emails and SMS' giving him the status of a superhero with super powers.
An enthusiastic Jayan came to the sets of the movie Kolilakkam on November 16 in 1980. On that fatal day, the climax of the movie was being shot. A helicopter and bikes were waiting for him. His bike stunt got an OK in the first shot by the director PN Sundaram.
The next shot required Jayan to stand on a moving bike and jump on to a moving helicopter. After three takes, Jayan himself was not satisfied and asked for another shot. In the fourth take, he successfully grabbed the landing rods of the helicopter. He fought the villain and threw him out of the chopper.
Everything went as planned. But then, came the shock. The helicopter crashed before Jayan could get out.
Jayan breathed his last amid the mangled remains of the chopper - giving a brilliant end to the movie but coming to the tragic and sad end of his short life.
Watch Jayan's last even stunt:
Initially the news of Jayan's death was not made public. Later, as a tribute, during the screening of the movie Deepam, also starring Jayan in one of the lead roles, a slide of Jayan's fatal death was screened.
Many people did not believe it, and those who believed, ran out of the theatre in shock.
So after 36 years the death of a stunt-hero has come back to haunt us all, as Karnataka mourns the death of Uday and Anil.
Last Updated Mar 31, 2018, 7:05 PM IST