Here is how you can avail 50% discount on traffic fines in UAE during Ramadan
The Ajman police have issued a circular announcing a 50 per cent reduction in traffic violation fines.
The concession will be effective from May 27 from the beginning of the holy month of Ramadan.
The directive was issued by Shaikh Ammar Bin Humaid Al Nuaimi, Crown Prince of Ajman ​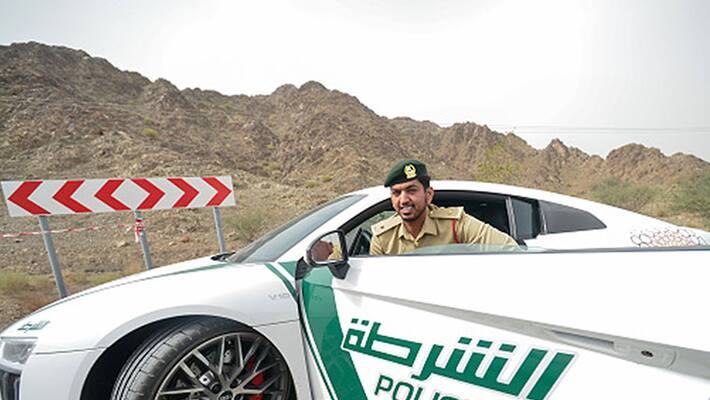 The Ajman police have issued a circular announcing a 50 per cent reduction in traffic violation fines. The concession will be effective from May 27 from the beginning of the holy month of Ramadan.
According to local reports, the directive was issued by Shaikh Ammar Bin Humaid Al Nuaimi, Crown Prince of Ajman and Chairman of Ajman Executive Council. The Gulf News reported that the directive will be effective from May 27 and will last till the end of the holy month of Ramadan (June 24 ).
All violations that were committed before May 21 of this year and will include all fines imposed and issued in Ajman, excluding the violation of jumping a red signal and of reckless driving. However, drivers who violated the traffic rules after retro-fitting vehicles with devices and accelerator for speed while causing noise will not benefit from the reduction.
"Payment of reduced fine should be done through the smart application of Ajman Police or the Ministry of Interior as this will be the only accepted method of payment to get a reduction. The decision of reducing the value of fines is a motive to encourage erring motorist to pay accumulated fines and is an initiative by the police to ensure the happiness of clients while encouraging them to pay a reduced amount for their fines,"  Khaleej Times quoted Major General Sheikh Sultan as saying.
The discount offer is applicable only if fine is paid via the app.
Last Updated Mar 31, 2018, 6:38 PM IST