World Television Day 2023: Here's how TV is better than OTT
There are various reasons why traditional television (TV) may be preferable than Over-the-Top (OTT) platforms and on World Television day let us see a few.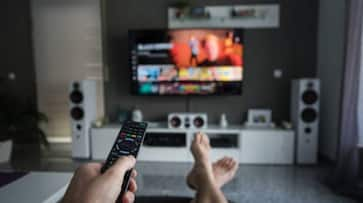 Individual preferences influence whether television is superior to over-the-top (OTT) platforms. However, there are a few reasons why some people may prefer TV to OTT.
Structured programming
TV typically offers a structured schedule with specific timeslots for various shows, allowing viewers to plan their watching habits more easily compared to the abundance of choices on OTT platforms.
Live TV and news
Television provides access to live events, breaking news, and live sports broadcasts, which may not always be available immediately or in real-time on OTT platforms.
Ease of use
TV interfaces are generally simpler and easier to navigate for individuals who may not be as tech-savvy or prefer a straightforward channel-based viewing experience compared to browsing through streaming apps.
Shared experience
Watching scheduled programs on TV often creates a shared viewing experience among family members or friends, fostering a sense of togetherness that might differ from individualized OTT streaming experiences.
Local content and channels
TV often features local channels and regional programming that cater specifically to the interests and culture of a certain area, which may not be as prominently available on OTT platforms.
Free-to-air channels
Many TV channels are free to access with just an antenna, entertaining without the need for additional subscription costs, unlike some paid OTT platforms.
Reliability
TV signals are generally more reliable than internet-based streaming, as they are less affected by internet connectivity issues or streaming quality problems.
While these points highlight some of traditional television's benefits, OTT platforms have their own set of advantages, including on-demand content, greater libraries, tailored recommendations, and the option to watch material on several devices at the same time. Finally, the decision between TV and OTT is driven by personal preferences, convenience, and content preferences.
Last Updated Nov 21, 2023, 7:15 AM IST