World Day of the Deaf 2023: Day, history, significance
World Day of the Deaf, established by the WFD in 1958, is a global initiative promoting deaf culture, rights, and inclusivity. This day highlights the challenges faced by the deaf, fosters unity, and advocates for improved access, education, and healthcare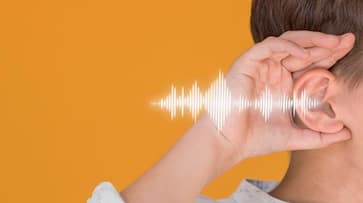 World Day of the Deaf, observed on the last Sunday of September each year, is a global initiative that seeks to raise awareness about the rights, achievements, and challenges faced by the deaf community worldwide. This significant day not only highlights the unique culture, language, and history of the deaf but also underscores the importance of promoting inclusivity, equality, and accessibility for individuals with hearing impairments. In this article, we delve into the history, significance, and the profound impact of World Day of the Deaf on the global community.
History of World Day of the Deaf World Day of the Deaf was first established by the World Federation of the Deaf (WFD) in 1958, and it has since evolved into a prominent global event. The WFD is an international organization that represents the interests of deaf individuals and advocates for their rights. The choice of the last Sunday in September for this observance was deliberate, as it coincides with the anniversary of the founding of the WFD.
Over the years, World Day of the Deaf has played a pivotal role in highlighting the struggles and triumphs of the deaf community. It has served as a platform for educating the public, policymakers, and governments about the challenges faced by deaf individuals, including access to education, employment, healthcare, and communication services.
Significance of World Day of the Deaf World Day of the Deaf holds immense significance on several fronts. Firstly, it fosters a sense of unity among the deaf community and its supporters globally. Deaf individuals often face isolation due to communication barriers, and this day allows them to come together, celebrate their culture, and share their experiences.
Secondly, this day serves as a crucial advocacy tool. It calls attention to the need for improved access to sign language, education, and healthcare for deaf individuals. It also urges governments and organizations to create inclusive policies and environments that empower the deaf community.
World Day of the Deaf promotes awareness about the rich and diverse culture of the deaf. Sign languages, which are a central part of this culture, are celebrated and recognized as vital means of communication. This recognition helps break down stereotypes and misconceptions about deafness.
World Day of the Deaf is an important global event that shines a spotlight on the deaf community's history, rights, and challenges. It promotes inclusivity and equality while celebrating the unique culture and language of the deaf. As we delve deeper into the significance of this day, we will explore how it empowers and uplifts the deaf community and its global supporters.
ALSO READ: International Day of Rabbits 2023: Day, history and significance
Last Updated Sep 23, 2023, 6:15 PM IST