Numerology Prediction for March 29, 2023: Here's what you can expect today as per your birth number
Here is what the stars have in store for you on March 29, 2023, as per your date of birth. Check out the predictions by Chirag Daruwalla. Read and share with your friends.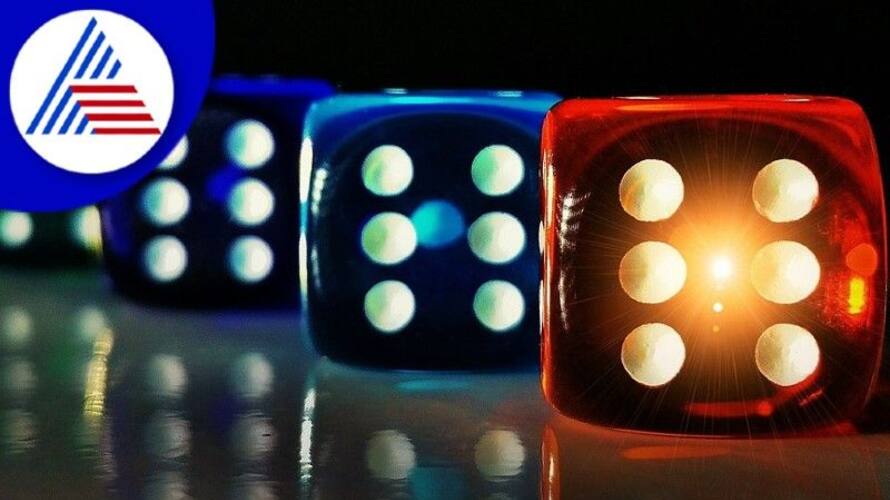 Number 1 (People born on 1, 10, 19 and 28 of any month)
Ganesha says if you are striving for a particular task, you will get success. Focusing on your tasks will benefit you. Do not take any interest at all in illegal activities, because of which
you fear disgrace. It is very important to follow the advice and guidance of family elders and seniors. One needs to be very careful in business matters. You may be cheated. Media and
public relations will benefit. There will be sweetness in love-marital relations.
Number 2 (People born on 2, 11, 20 or 29 of any month)
Ganesha says there will be a meeting with special friends and close relatives and if there is any plan to change the house, it is a favourable time to implement it. Stay away from the
situation of arguments with brothers. Avoid excessive contact with strangers. There will be a lot of busyness in the field of work, the situation in the office may be good. There will be some ideological differences between husband and wife.
Number 3 (People born on 3, 12, 21, 30 of any month)
Ganesha says today will be a pleasant day. Women will be able to maintain proper harmony in both home and business. You have to work hard to fulfil your wish. Don't waste your time in frivolous activities. Avoid unnecessary travel. Efforts made for any new work in business will be successful. Do not get into any kind of dispute with employees. There will be
complete atmosphere of happiness and peace in the house. 
Number 4 (People born on 4, 13, 22 or 31 of any month)
Ganesha says make a plan for important work at the beginning of the day today. Getting any auspicious information regarding the child will bring happiness in the mind. Pay special
attention to the health of the senior member of the household. Overconfidence and arrogance can spoil relationships with friends. Keep a close eye on the quality of personnel and goods at the workplace.
Number 5 (People born on 5, 14, 23 of any month)
Ganesha says today is favourable time, your enthusiasm for your work will bring success. Youth will be able to get achievements related to their projects. Taking a wrong decision in haste can cause trouble. Investment in import-export related business will be beneficial. Youth will get new employment opportunities. Due to this, they will have more confidence. Don't forget to give a suitable gift to your spouse.
Number 6 (People born on 6, 15 or 24 of any month)
Ganesha says mind will be cheerful due to unexpected gain in financial matters. Attitudes will increase in religious and spiritual fields. Due to which your thinking will be positive and
balanced. Due to overconfidence you may get cheated. There will be benefit in public dealing related works. There will be a situation like arguments in love-marital relations. Good relationship is likely for unmarried persons.
Number 7 (People born on 7, 16, and 25 of any month)
Ganesha says today most of the time of the day will be spent in family activities; the situation is favourable from financial point of view. There is a possibility of arguing with brothers on some matter related to ancestral property. Don't let negativity like laziness get the better of you. The time is very favourable in terms of business. Individuals will get any information related to the transfer than the job business.
Number 8 (People born on 8, 17 and 26 of any month)
Ganesha says there will be happiness and peace in the mind regarding some achievement of the child. Plans will be made regarding the maintenance of the house. There will be a
positive change in your personality. Need to be careful in personal matters. Take care that relations with friends and relatives do not deteriorate. Students should pay more attention in their studies. There will be proper support of staff in business.
Number 9 (People born on 9, 18 and 27 of any month)
Ganesha says there will be movement of close relatives in the house. Budget may deteriorate today; youth group should pay special attention to career. Don't neglect your personal tasks. Do not take any decision related to business in haste. Be sure to think carefully before converting any expansion related plan into action. There is a possibility of quarrel between husband and wife. A love affair can lead to slander and disgrace. Do not be careless about health at all.
Last Updated Mar 29, 2023, 12:30 AM IST