Numerology Prediction for March 25, 2023: Here's what you can expect today as per your birth number
Here is what the stars have in store for you on March 25, 2023, as per your date of birth. Check out the predictions by Chirag Daruwalla. Read and share with your friends.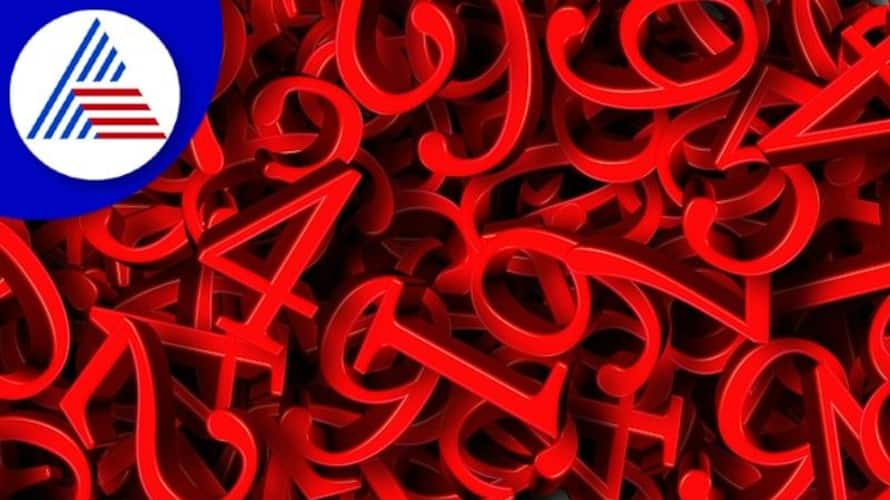 Number 1 (People born on 1, 10, 19 and 28 of any month)
Ganesha says changing your daily routine and routine according to time will prove to be beneficial for you. Your activism and superiority will increase in the political and social sphere. Your own impatience and anger are only the cause of frequent obstacles in your work; there is a possibility of some dispute from the hostile party. Internal arrangement in the work area will be good. Start at an auspicious time.
Number 2 (People born on 2, 11, 20 or 29 of any month)
Ganesha says if there is a plan to invest somewhere then implement it, you will surely benefit. Happiness of family members will be on priority and time will be spent on convenience and shopping. Regular care and service of the elders of the household is very necessary regarding their health. You will get favourable results of hard work at workplace. Internal system and operations need to be changed.
Number 3 (People born on 3, 12, 21, 30 of any month)
Ganesha says efforts made for a particular task will give positive results. Your inclination towards religious activities will increase. Good news regarding children will give you peace. Near relatives will arrive in the house. Always take the advice of an experienced person while taking a particular decision. The youth will be worried about not getting the desired result of their hard work. Every work related to business has to be done carefully at this time.
Number 4 (People born on 4, 13, 22 or 31 of any month)
Ganesha says spending some time at a religious or spiritual place will make you feel positive energy, discuss property or a particular project. Be confident in yourself without taking anyone's word for it, be friendly with parents and children. Business activities will be favourable. You will have to make most of the decisions in the business related to the partnership. In case of difficulty, consulting a senior person will prove beneficial. There will be sweetness in married life.
Number 5 (People born on 5, 14, 23 of any month)
Ganesha says you will feel energetic. There can be talk about the marriage of a family member. Good income is likely from foreign contact sources. It is necessary to keep concentration in any work. Carelessness can cause some work to stop. Being stingy with spending can create problems for the family. Control your emotions. Do not take interest in any new work related to business. There will be a profitable position in business related to media, art, computer etc. Married life will be happy.
Number 6 (People born on 6, 15 or 24 of any month)
Ganesha says take some time for introspection, spirituality etc. There will be mental peace. Students will feel relieved if any obstacle related to their education is removed. Keep your
important documents carefully. There may be some problems and obstacles related to property etc. But you are able to overcome them with your fortitude. You will have complete control over business activities; do not share your plans with anyone. Daily income will improve.
Number 7 (People born on 7, 16, and 25 of any month)
Ganesha says keep trying to maintain proper harmony and discipline in the family system, you will be successful. Children's attention will be focused on studies. It is the state of losing
or forgetting a particular thing. Health-related problems of an elder person in the household may cause some disturbance in the daily routine. It would be appropriate to postpone the travel related program for the time being.
Number 8 (People born on 8, 17 and 26 of any month)
Ganesha says there will be relief from ongoing stress due to some problem. Always take advice from family members before doing important work. There will be an atmosphere of enthusiasm in the house by getting information about the career of the child. Don't get into pointless arguments with anyone. Students need to pay attention in their studies. Planetary position is not favourable for starting any new work.
Number 9 (People born on 9, 18 and 27 of any month)
Ganesha says today you will experience some positive changes in your daily routine. Sweeten your relationship with friends and acquaintances. New information will become available at this time which will prove beneficial in future. Sometimes irritability and anger in behaviour distracts you from your goal. Self-monitoring is necessary to control these defects.
Last Updated Mar 25, 2023, 12:30 AM IST