Guru Gobind Singh Jayanti: 7 things you should know about 10th Guru of Sikhs
The 10th Guru of the Sikhs, Guru Gobind Singh, was born in Patna, Bihar, on December 22, 1666. His birth ceremony happens on January 9th of this year, according to the Nanakshahi calendar. At the age of nine, Guru Gobind Singh succeeded his father, Guru Tengh Bahadur, as the leader of the Sikhs.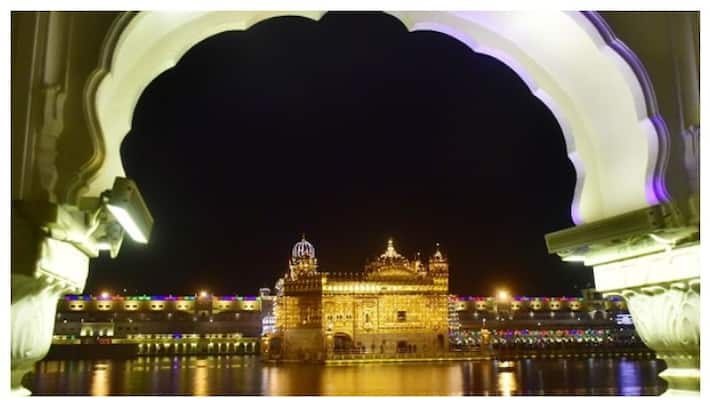 Every year, on the anniversary of the birth of the tenth Sikh Guru Gobind Singh, we commemorate Guru Gobind Singh Jayanti. This year, on January 9, the nation will celebrate the Sikh guru's 355th birthday. The event, also known as Guru Gobind Singh's Prakash Parv, occurs on a different day each year, depending on the Nanakshahi calendar used by Sikhs. 
Although the precise date of Guru Gobind Singh's birth is unknown, as it varies according to the Sikhs' Nanakshahi calendar, it always occurs in December or January. Sikhs worldwide extend greetings to one another on this day and swear to abide by Guru Gobind Singh's path and teachings.
Also Read: 'Finally met my grandfather': Urfi Javed jokes on meeting Javed Akhtar
To honour the brave Sikh leader who has inspired millions of people worldwide, they mark Guru Gobind Singh Jayanti.
Guru Tegh Bahadur Singh Ji was succeeded as the tenth Sikh leader by his son Guru Gobind Singh Ji when he was nine. Guru Gobind Singh Ji's real name was Gobind Rai.
Guru Gobind Singh Ji created the revered Sikh Khalsa Vani, "Waheguru ji ka Khalsa, Waheguru ji ki Fateh."
Guru Gobind Singh Ji also founded the basic five principles of Khalsa.
Guru Gobind Singh Ji studied Sanskrit and Persian and acquired military expertise since he had always aspired to be a warrior.
Guru Gobind Singh Ji announced "Guru Granth Sahib" to be the sole permanent Guru of Sikhs before his passing, abolishing all previous gurus in the process.
Guru Gobind Singh Ji had around 52 authors and poets in his court, earning him the reputation of being a patron of learning.
Also Read: Want to visit Manali for FREE? Watch Vijay Deverakonda's latest video to know how to go
More about Guru Gobind Singh
The teachings and direction of Guru Gobind Singh have motivated people for many centuries. Sadly, he was murdered in 1708, at the age of 41. People give the poor clothing and food on this day. Devotees assemble in large groups where they sing songs, worship in the gurudwara, and share meals with both adults and kids. Four of Guru Gobind Singh's sons perished during his lifetime.
Last Updated Jan 9, 2023, 7:00 AM IST