Google Doodle honours Khashaba Dadasaheb Jadhav, India's 1st athlete to win Olympic medal
Khashaba became independent India's first individual athlete to win an Olympic medal at the 1952 Summer Olympics in Helsinki. Google in its tribute to Indian wrestling legend said, "Happy Birthday to Khashaba Dadasheb Jadhav (aka the "Pocket Dynamo")!"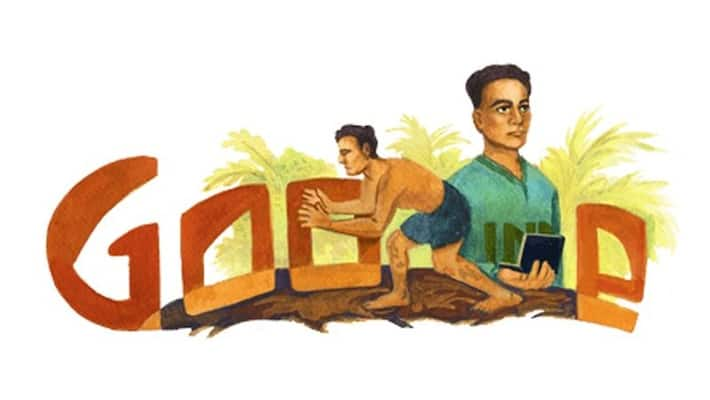 The Google Doodle on January 15 marked Indian wrestler Khashaba Dadasaheb Jadhav's 97th birthday.  Jadhav, a.k.a. "pocket dynamo," is renowned for becoming the first athlete from an independent India to take home an Olympic medal.
In 1926, he was born in the Goleshwar village in Maharashtra. Jadhav's father was an athlete himself and instilled his athleticism in his young son. Jadhav excelled at swimming as a young child. His father started training him as a wrestler when he was 10 years old. He quickly advanced to become one of his school's top wrestlers. He had professional wrestler training as well, and he went on to succeed in state and national contests.
Also Read | Miss Universe 2023: Who is Divita Rai? Know all about India's representative in beauty pageant
The 1948 London Olympics was the next significant event in his life. Despite being unfamiliar with the forms and regulations of international wrestling, he placed sixth. He was disappointed, so he practised harder for the following four years. He increased his weight class to bantamweight (between 52 and 57 kg), and his sights were set on the 1952 Helsinki Olympics.
He won matches against wrestlers from Canada, Mexico, and Germany there but came in third place behind Japan and the Soviet Union. The fact that an athlete from independent India won an individual Olympic medal made history nonetheless.
Also Read | Winters care 101: Here are 5 tips to have a healthy heart in cold weather
Due to a knee injury, he was unable to compete in the following Olympic games, ultimately ending his wrestling career. Jadhav subsequently became a sub-inspector in the Maharashtra Police. After 27 years in the force, he retired as an assistant police commissioner. In 1984, he was killed in an accident.
In 1993, Jadhav received the Chhatrapati Puraskar award from the Maharashtra government. In 2000, he received the Arjuna Award, India's second-highest athletic honour.
Also Read | Reduces dandruff to improve immunity- 6 reasons to add Aloe Vera in your day-to-day life
Last Updated Jan 15, 2023, 12:04 PM IST