Daily Horoscope for September 24, 2023: Superb day for Taurus, be cautious Capricorn & more
As you begin a new journey, find out what the stars have in store for you today. Check out the astrology forecast for Leo, Libra, Virgo, Capricorn and other zodiac signs.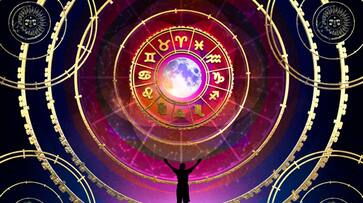 Aries
Ganesha says today, your dream is going to come true, so you should get your work done with full vigour and trust your ability. There will be a solution to many problems. The resolve of any dispute related to relatives will also bring sweetness again in the relationship. Youth is likely to get good news related to career. Property related business will get positive results. Extra time may have to be given due to excess work in the office. The importance of life partner will be full support in solving the problems of the house.
Taurus
Ganesha says stars will be supported. Today the work that will put his hand in, the work will be done smoothly. This will also increase your confidence. The student class will get proper success in any of its projects. There is a need to be very careful in manufacturing in business. It would be good if you do not invest in stock and stock market. The office atmosphere will be organized. There will be sweetness in matrimonial relationships. And with the arrival of close relatives in the house, there will be a movement and joyful atmosphere.
Gemini
Ganesha says some political or influential people will meet. Along with your popularity, the scope of public relations will also increase. You will also have an important contribution in a social service organization. Most of the day will be spent in external activities in business. There is a proper time to dispose of marketing related tasks. Some tough decisions will also be beneficial. The situation will also be strong in the job. High officials will also be supported.
Cancer
Ganesha says you may meet political and social influential persons. Being in touch with these people will improve your respect and personality and this contact will also prove beneficial in the near future. A family case can be resolved. The present time is to focus on its business completely. Extension related activities will be considered and will also be started. Job professionals may have some stress due to excessive charge. There will be sweetness in the relationship between husband and wife.
Leo
Ganesha says at this time the planetary position remains. Pay attention to financial related plans. There will be family reconciliation with close relatives. After a long time, everyone will feel relaxed and happy. Does not start work on any new scheme. Because there is no possibility of getting more success right now. Pay attention to the current activities. Keeping your trust and love with employees will reduce your troubles. Proper arrangements will remain in the house with mutual harmony between family members.
Virgo
Ganesha says there will be enthusiasm in the mind about a particular purpose and will also get success. Your trend will also increase in spiritual works. You will get mentally relaxed. Beneficial news will be available through a friend or phone. Do not spend much time in external activities. Along with sentimentality and generosity, it is also necessary to be practical. Keep the relationship with the in -law side sweet. Get all the work done at the business site under your supervision.
Libra
Ganesha says will be spent in organizing family and personal activities today. Your theory will further enhance your image in the society. There is a proposer to get any stalled or stuck money. Business will remain the burden of functioning. But you will also find solutions with your understanding and understanding. You can take some tough decisions in the field. Close will come in the mutual relationship between husband and wife. Love will also remain melodious Health will be fine.
Scorpio
Ganesha says there will be equality in income and expenditure. Any stalled income means can also resume. Take some time out for society or social activities. This will increase the scope of your contact. Your decision will be paramount even in a family matter. Working will be better and the circumstances will be somewhat profitable after noon. The obstacles going on for some time will also be overcome. But do not let your confidence fall due to the economic situation being moderate.
Sagittarius
Ganesha says if there is a dispute or any other dispute, and then try to resolve it with the advice of an experienced person. Because of your positive and collaborative behaviour, you will get special respect in family and society. Work on changes in business can begin at this time. Pay attention to increasing marketing and quality of products. Job professionals do not spoil their relations with their boss and officials. There will be a happy atmosphere due to the formation of someone's marriage plan in the house.
Capricorn
Ganesha says keep others away from your personal affairs. You can get better results from your ability and functioning. Beneficial and happy situations are being created for you. The economic situation will improve. There will also be reconciliation with close relatives. Any problem may arise due to a subordinate employee in the field. Therefore, it is necessary to monitor all activities. However, the income situation will be better. Employed people also need to be very careful about their work.
Aquarius
Ganesha says you will fulfil your responsibilities well and your merit will also be appreciated. A private or property related stalled case can resolve by mutual consent. Because of which you will feel relief to a great extent. In business matters, you will maintain proper arrangements with your ability. Staff and employees will get full support. Employed people should be careful because there are chances of being any kind of inquiry. Any auspicious work related to marriage can be done for marriageable persons.
Pisces
Ganesha says being systematic will bring positive changes to your thought style. You will feel a lot of confidence and energy inside you. The completion of any stalled work will remove anxiety. Students will get proper results of hard work done in any competition etc. There can be harmful conditions in business activities at this time. However, you will also find solutions from your understanding.
Last Updated Sep 24, 2023, 12:10 AM IST