Daily Horoscope for June 8, 2023: Be careful Taurus, Capricorn; good day for Libra
Chirag Daruwalla, who carries on the legacy of his late father and renowned astrologer Bejan Daruwalla, shares daily astrological predictions for June 8, 2023. Continue reading and share with your friends.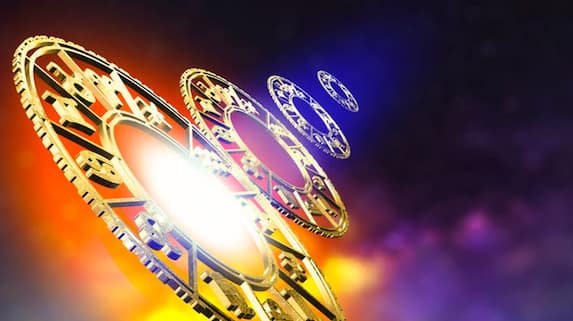 Aries:
Ganesha says today you will feel stronger emotionally. Leave laziness and do your work with full energy and confidence. Students and youth are likely to get success in any competitive
field. Spend some time with children too and contribute to solving their problems. Stay away from anyone's personal matters. There is a possibility of disagreement with a close relative in the matter of rupees and money. There may be few obstacles in business today. Husband and wife will maintain proper harmony between each other.
Taurus:
Ganesha says achieve a difficult task through hard work and effort. Mental and spiritual peace will be experienced. Accepting any challenge will bring you victory. Maintain your fortitude in negative situations. A little emptiness may be felt in the mind. You can keep yourself busy with positive activities. Any future plans may fail at this time. Do not be negligent in business activities. Advice and support of spouse will be beneficial for you.
Gemini:
Ganesha says helping someone in need can give you peace of mind and peace of mind. A suitable relationship may also come for any marriageable member of the family. With the inspiration and blessings of a well-wisher, your special work can be completed. Do not use bad words during any important conversation. It can defame you. Ever trying to convey your importance can lead to a few missteps. Maintain softness and ease in your nature. Business related to commission, insurance, shares etc. may benefit.
Cancer:
Ganesha says anxiety and trouble can be solved today. You will have the ability to do everything in your power. Your faith and interest in the spiritual realm will make your personality more positive. Stay away from wrong activities, as there may be trouble. The borrowed rupees are unlikely to come back now. So stay away from false arguments. In business you can get results as per your mind. The atmosphere of the house will be kept happy.
Leo:
Ganesha says your good thinking and daily routine will bring more brightness in your personality. Do not expect help from anyone and try to complete the tasks on your own. It can give you the right result. The planetary position is also a bit such that you can get stressed without any reason. At this time it is not advisable to trust anyone too much. Advice from others can harm you. Don't invest at all in business today. Married life can be happy.
Virgo:
Ganesha says adopt the experience and guidance of the elders of the house in your lifestyle. There will be a positive change in your thinking. You may get relief from any dilemma and anxiety today. Stay away from illegal affairs. Any activity of children can hurt your self- esteem. But resolve situations calmly. It is also necessary to bring maturity in your nature. Daily income may be better than before. Harmony between each other is necessary to keep the marriage relationship sweet.
Libra:
Ganesha says today you will take a decision that will prove beneficial for you. Today you can get relief from the boring routine that has been going on for some time. You will also be focused on some new tasks. Also spend some time reading enlightening and great literature to maintain positivity. You can have complete control in the field of work. Don't give too much importance to small and big things at home. Keeping your daily routine organised will keep you healthy.
Scorpio:
Ganesha says the beginning of the day will be very positive. Work will begin on a plan. Balancing work and family responsibilities will be challenging. But you will be able to complete each task properly. A few close people can cause disruption in your activities. Be careful not to be careless. It is important to keep your fortitude strong in negative situations. Students can be busy in class studies. As business activities are slow at present, you will maintain your financial condition normal through your aptitude and hard work. You can buy any gift for family members.
Sagittarius:
Ganesha says nature may give you some good opportunity today. A meeting with a stranger can be beneficial for both of you. Believe in your own merits instead of expecting from others. Don't do any kind of borrowing or transaction. Recovery will be difficult. There may be some difficulties in matters related to rent. The youth should not pay attention to idle talk and do their work. There may be some change in the business-related procedures. There may be a mild dispute with the spouse about something.
Capricorn:
Ganesha says today you will be full of enthusiasm. Complete the work you decide to complete. A planned routine will be followed by positive and balanced thinking. Don't take any decision emotionally and it is not good to be overly cautious in the matter of expenses. Someone close to you can be the cause of your problem. One can get new information related to media and marketing business. Proper harmony will be maintained between husband and wife.
Aquarius:
Ganesha says your contacts limit may increase. Because of which you can benefit. Spending time with experienced people can also have a positive effect on your personality. You may
have to help a needy friend. When you correspond with acquaintances, be careful not to reveal anything personal. It is important to consult an experienced person before taking any important decision in business. Though the work is more, happy time will be spent with the family.
Pisces:
Ganesha says there may be some relief from the recent upheaval. Important decisions related to family and finances will also be positive. The mind will be happy to receive any auspicious notification. There will be a condition of doubt regarding the transactions of rupees. An old matter regarding a friend may also arise again. Also keep in mind your budget while doing online shopping etc. Business activities will continue as before. Pleasant time can be spent in religious activities with family.
Last Updated Jun 8, 2023, 12:30 AM IST