Check out some jewellery trends this monsoon
Monsoons are great for jewellery that come in bright and vibrant colours. We bring you some tips on how you can choose your statement piece and also maintain them well this monsoon.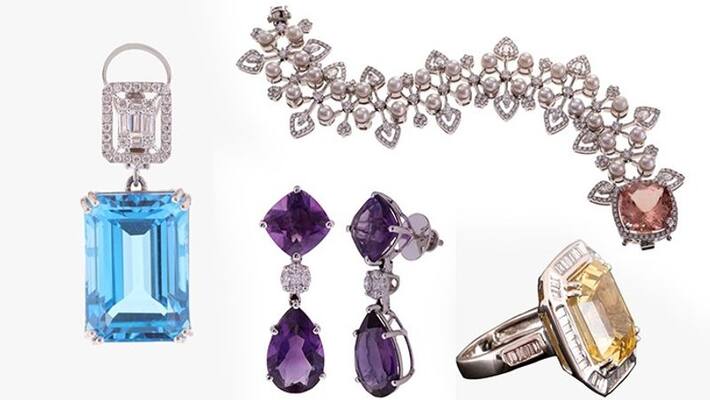 Bengaluru: Women love jewellery and just cannot part with it on some occasions. But choosing the right jewels during different seasons can be difficult. Well, don't you worry as we help you choose the right set of jewellery this monsoon.
The moisture and humidity levels hit a high during the rainy seasons and this can leave certain jewelleries at risk of changing colour. We tell you how you can maintain your precious items well.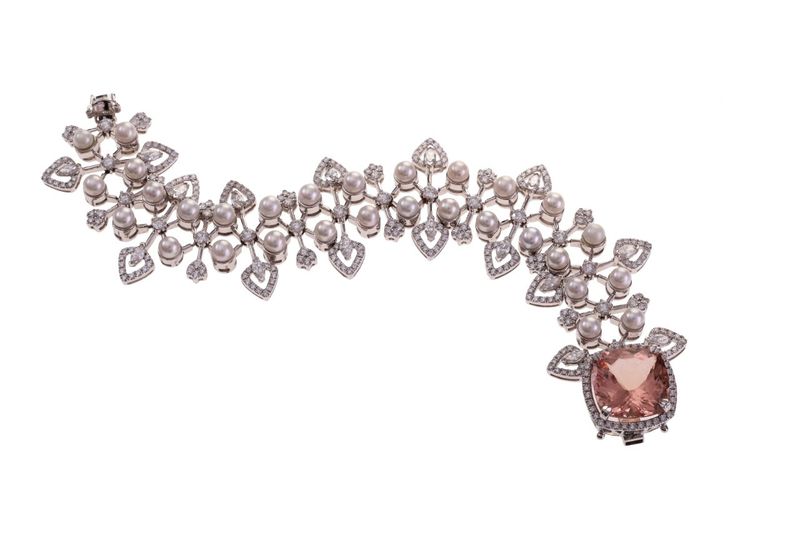 COVID or no COVID - statement pieces work well. A bright neck piece, a broad bangle or a long earring can be enough to keep you comfortable yet stylish even during rains. The raindrops in the air are a lovely shimmer in long earrings. Here are some simple and effective monsoon jewellery trends:
·         Diamond stud earrings – Diamonds are known as timeless and hardest of stones. So, choose a pair of delicately small and pretty diamond stud earrings to go-along with your favourite rainy outfit, indoors or out. Look for simple studs or an elegant earring with floral designs. The diamond studs are also celeb's all-time favourite.
·         Coloured stones – The monsoon season is all about colours – lylacs (amethysts), blues (iolites/ sapphires), pinks (Rubilites/ pink diamonds), yellows (sapphires), oranges (Imperial topazes), monotones (moonstones), greens (emeralds/ tsavorites/ peridots) and blooming flowers. It's an ideal pick for your soft floral dress. You can perfectly wear coloured stone jewellery and make a statement at a video session with friends or a family party. The contemporary colours go perfectly well with a traditional saree or casual fun look. They are a must have pieces in your jewellery box.
·         Drop long earrings and shoulder dusters – A sleek long line diamond drop earring can add elegance to your style. Inspired by floral elements, classic diamond hoops and tear drop shapes these stunning drop earrings are too good to resist. These pieces of jewellery will never let you down, guaranteed to be noticed on your videos.
·         Cocktail rings – Let your hands talk! One more type of style statement jewellery that has the power to steal hearts is a beautifully crafted cocktail ring. Let you beau roll with envy. A thick and solid design with lots of detailing can make you look elegant as well as a true fashion icon. As is your contemporary taste you choose the linear or floral pattern. If you like traditional yellow gold go for a minimal diamond flower ring with a twist. The modern and next-gen designs of white gold heart shaped rings with beautiful diamonds work well with a pair of jeans and white shirt. The solid yet simple designs of these cocktail rings are just right for you.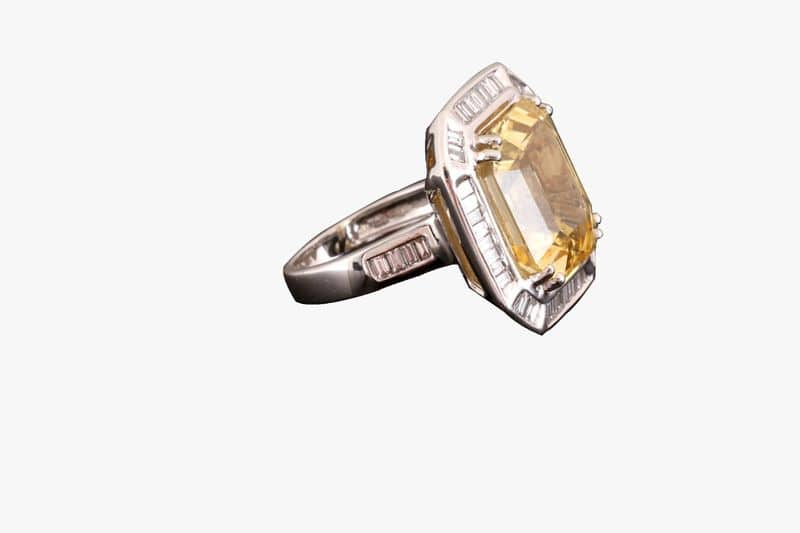 ·         Bangle bracelets – Monsoon often comes with trekking plans, now too short treks make a welcome break from lockdown, don't they? Be it hiking and exploring lots of natural beauty. The green foliage is at its best right now! Our range of bracelets is inspired by our notion of beauty that is simple and stunning. The diamond studded bracelets are best suited for the taste of a modern woman who takes pride in flaunting her real self. It is a choice of a woman who cherishes small things in life because of the way they make them feel. These simple bracelets are one of the best monsoon trends. The outdoor or indoor garden-camp lunch will be great with the lovely flexible, safely clasped Chris Evert styled tennis bracelet.
Unlike any other season the monsoon is here to uplift your spirits. Let's celebrate this newness with pretty little diamond jewellery. You can explore the elegant range of collections at www.ckcjewellers.com.
 
(Author - Viswanath Mohan is a gemologist and jewellery expert with C. Krishniah Chetty Group) 
Also watch: We know India is battling enemies like the dreaded Covid-19 & a conniving China. But there is a bigger enemy, and that one lies within. 
Find out more in #TheNewsableDecipher
Last Updated Jul 29, 2020, 6:11 PM IST