Are you having hypertension? Here are 7 food items to avoid if you have high blood pressure
High blood pressure, or hypertension, is a common medical condition characterized by elevated arterial pressure. It means the heart must work harder to pump blood throughout the body.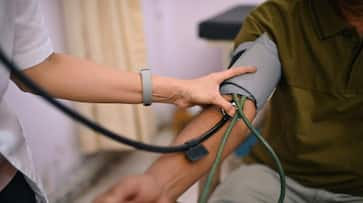 High blood pressure, or hypertension, is a common medical condition where the force of blood against the arterial walls is consistently elevated. If left untreated, it can lead to serious health complications like heart disease, stroke, and kidney failure. Risk factors include genetics, obesity, lack of exercise, and excessive salt intake. Often called the "silent killer," it may not present noticeable symptoms until it reaches a severe stage. Regular blood pressure monitoring is crucial, and lifestyle changes like a balanced diet, regular exercise, and stress management can help manage or prevent high blood pressure. Medical treatment may also be necessary for effective control.

If you have high blood pressure, it's essential to be mindful of your diet to help manage and control your blood pressure levels. Here are seven types of foods that you should generally avoid or limit if you have high BP: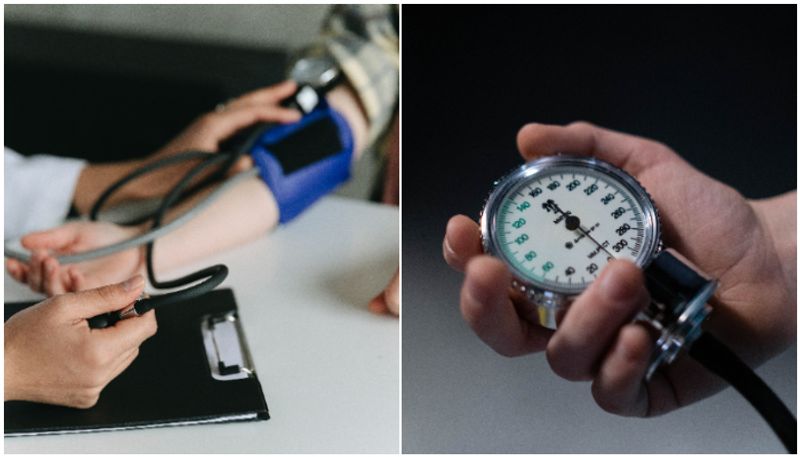 Sodium-rich Foods:
Processed Foods: These often contain high levels of sodium. This includes canned soups, packaged snacks, processed meats, and pre-packaged meals.
Salty Snacks: Foods like chips, pretzels, and salted nuts are high in sodium.

Canned and Processed Foods:
Many canned foods, like vegetables, soups, and sauces, contain added sodium for preservation.

Fast Food and Restaurant Dishes:
These are high in sodium and can quickly elevate blood pressure levels.
High-Fat Dairy:
Full-fat cheeses, cream, and butter can contribute to high cholesterol levels, which may exacerbate high blood pressure.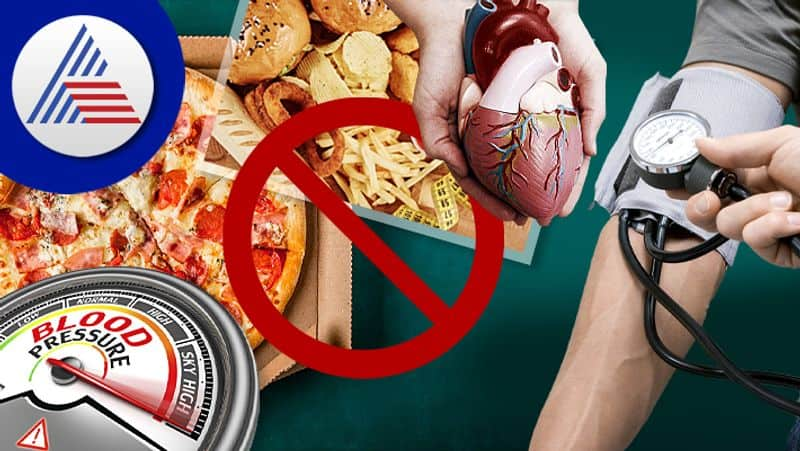 Sugar-Sweetened Beverages:
Sodas, fruit juices with added sugars, and sweetened iced teas can contribute to weight gain and potentially worsen blood pressure control.

Excess Caffeine:
While moderate caffeine intake is generally safe for most people, excessive consumption can temporarily raise blood pressure. It's important to monitor your body's response.

Alcohol:
Heavy alcohol consumption can lead to chronic high blood pressure. It's recommended to limit alcohol intake or abstain altogether.
In addition to avoiding these foods, it's crucial to focus on a diet that emphasizes whole, unprocessed foods, particularly those that are rich in potassium, calcium, magnesium, and fibre. These nutrients can help support healthy blood pressure levels. Some examples include fruits, vegetables, whole grains, lean proteins, and unsaturated fats like those found in nuts, seeds, and avocados.
Remember to consult a healthcare professional or registered dietitian for personalized dietary advice, especially if you have specific health conditions or concerns. They can provide tailored recommendations based on your needs and circumstances.
Last Updated Oct 13, 2023, 5:30 PM IST