35-year-old maid and mom of three launches new venture, will go nude to clean the house
If you think the housemaid job can not be crazy, then you are wrong as 35-year-old women will go nude to clean the house but that comes with conditions, as clients are not supposed to touch her and will have pay 120 dollars per hour.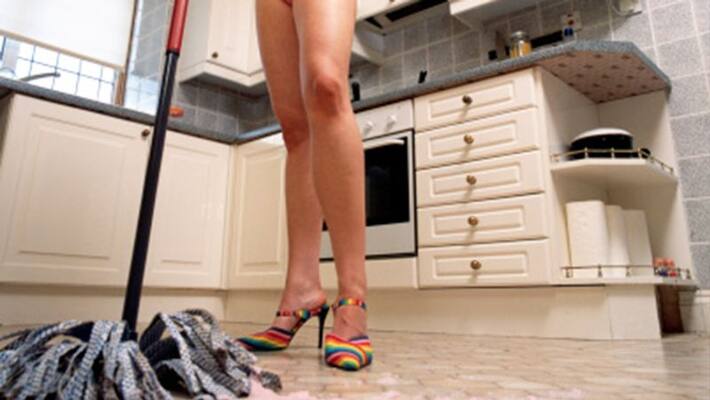 To make the housemaid job demanding and up her income, 35-year-old and mother of three children and a resident of Kent, Claire O'Connor has decided to go nude and clean houses.
The women has a different category of nude going house cleaning services. The women will charge 110 dollars for going topless and 85 dollars for lingerie and 75 dollars for french maid outfit. Once her business clicks, O'Connor will hire more women and open more branches.
As per her conditions, the women will be up for only domestic cleaning with one cleaner and one client in the house only and will not be stepping out until the job is finished.
As going nude may turn on the opposite sex and may look awkward for some, one cannot come in physical contact with her. This apart, no photos and filming. 
What her husband thinks:
Her Husband Rob who never took this idea seriously and considered it as a prank was convinced that she is serious about the business as it will a money-spinner. As per lady, her husband is taken into confidence by her.
Although the very thought out of the box kind of stuff, the netizens have started airing their comments. Some positive and some sharp criticism and few ridicules but the family will not give a damn.
Last Updated Feb 22, 2020, 6:09 PM IST