North Karnataka issues take back seat as legislators continue to skip winter session
The Assembly session was empty with a large number of ministers and legislators skipping the sessions
When Housing Minister Krishnappa's question came up for discussion, the absence was felt
Vishveshvara Hegade Kageri took serious objections to the absence of legislators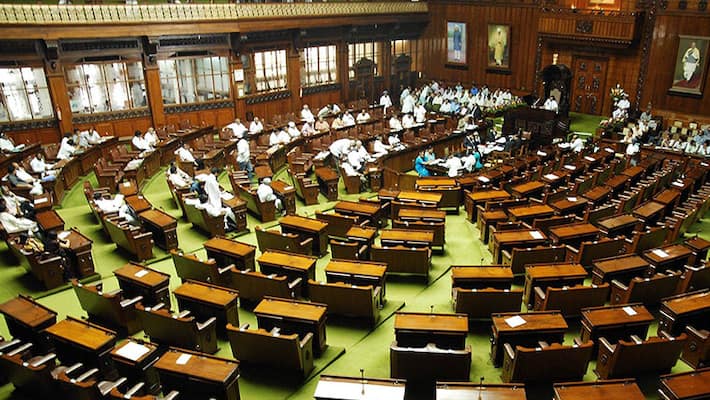 The Assembly session was empty with a large number of ministers and legislators preferring to skip the sessions, even on Monday. Of the 224 legislators, only 27 legislators were present. The Opposition party leaders took serious objections to this and alleged that by neglecting the Winter Assembly session the government was doing grave injustice to North Karnataka, reports Kannada Prabha.
On Monday, compulsory presence of ministers TB Jayachandra, Ramanath Rai, Santosh Lad, M Krishnappa, Pramod Madhvaraj, Ramalinga Reddy, RV Deshpande, HK Patil, HC Mahadevappa, KJ George, DK Shivakumar, Krishna Byregowda, SS Mallikarjun was necessary. But only four of them, Kagodu Thimmappa, Geetha Mahadevaprasad, MB Patil and Krishna Byregowda were present when the Assembly began. Also, only 10 MLAs were present. Hence, the Assembly that was to commence at 10.30 am started 40 minutes late.
Opposition leaders Jagadish Shettar, Govind Kharjol, Suresh Kumar and CT Ravi were present from BJP and JD(S) leaders HD Revanna and YSV Datta were present. 
Last Updated Mar 31, 2018, 6:40 PM IST