Rapid rise in dengue cases: Bengaluru records over 2,000 infections in just one month
Bengaluru experienced an increase in dengue cases in August, with over 2,000 infections, primarily attributed to erratic weather patterns of rain and sunshine, creating a breeding ground for mosquitoes. In the year so far, the city has reported 5,478 dengue cases, with 2,374 in August alone, hitting the southern part hardest.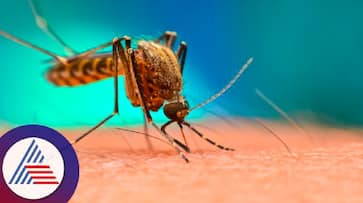 During the month of August, Bengaluru experienced a notable uptick in dengue cases, reporting a total of over 2,000 infections. This surge can be primarily attributed to the erratic weather patterns in the region, characterized by frequent shifts between rainfall and sunshine. 
Such climatic fluctuations, characterized by cloudy skies, heavy rainfall, and intermittent periods of sunshine, provide an ideal breeding ground for mosquitoes, ultimately contributing to the rising number of dengue cases. In the span of January to September 3, the city has recorded a total of 5,478 dengue cases, with a staggering 2,374 cases occurring during the month of August alone.

Shocking! 37,000 alien species identified, costs humans over $400 billion per year: Report
The southern part of the city has been hit the hardest, with 438 dengue cases reported from August to September. Other areas also have significant case numbers, such as 292 in the western zone, 316 in the east, 64 in Bommanahalli, 14 in Dasarahalli, 214 in Mahadevpur, 259 in RR Nagar, and 171 in Yelahanka.
"Dengue cases are on the rise in the city due to the combination of rainy and sunny weather. Typically, we see higher dengue cases during the rainy season. We are actively promoting awareness and taking precautionary measures." said Tushar Girinath, Chief Commissioner of BBMP.
To stop the spread of dengue, health checks are done within 100 meters of confirmed cases, and hospitalized patients are closely watched. The city regularly uses fogging to kill mosquitoes. Authorities advise residents to prevent rainwater from collecting near their homes, take steps to avoid water gathering in items like coconut shells, tires, and flower pots, use mosquito nets, and regularly clean water storage tanks and containers.

Divya Spandana: News spread across Social platforms about Ramya's death is fake
Details of Dengue cases in June, July and August:
- East Zone: June (217 cases), July (442 cases), August (272 cases)
- Mahadevpur: June (160 cases), July (320 cases), August (167 cases)
- West Zone: June (76 cases), July (176 cases), August (274 cases)
- South Zone: June (97 cases), July (348 cases), August (416 cases)
- RR Nagar: June (33 cases), July (101 cases), August (236 cases)
- Yalahanka: June (56 cases), July (116 cases), August (162 cases)
- Bommanahalli: June (44 cases), July (111 cases), August (54 cases)
- Dasarahalli: June (4 cases), July (36 cases), August (8 cases)
- Total: June (689 cases), July (1,649 cases), August (2,374 cases)
Cases found in previous years
- 2020: 6,679 cases
- 2021: 6,166 cases
- 2022: 5,589 cases
Last Updated Sep 6, 2023, 12:48 PM IST