Long awaited Jakkuru railway flyover in Bengaluru nears completion after a decade
The Jakkur railway flyover construction project in Bengaluru, plagued by delays and rising costs, is nearing completion after over a decade. Land acquisition issues and design alterations contributed to the project's prolonged timeline and cost doubling to Rs 27 crore. Local residents have endured inconvenience, but the entire project is expected to finish in six to eight months.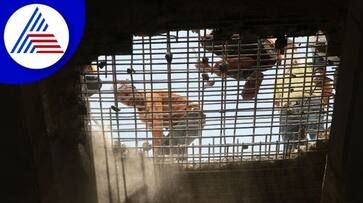 After more than a decade of challenges, the Jakkur railway flyover construction project in Bengaluru is finally close to being finished. The project faced multiple difficulties, including delays in land acquisition and rising costs. The Bruhat Bengaluru Mahanagara Palike (BBMP) had to acquire 6,515 square meters of land, and recently, the government increased compensation for landowners, resolving a significant hurdle. 
BBMP Chief Commissioner Tushar N Girinath acknowledged the land acquisition issue, stating that compensation funds had been deposited in court and would soon be disbursed to the landowners. A tender has been issued for the bridge, awaiting government approval to proceed with construction.

Bengaluru metro: Tunnelling of 17 km along Nagavara metro line is complete
The initial estimated cost for bridge construction was Rs 13.71 crore, but it has since doubled to Rs 27 crore. Girinath attributed this cost increase to the rising land value over the years.
The project, initiated by the railway department in 2012, faced interruptions as BBMP struggled with land acquisition, resulting in years of delays. Further complicating matters, four families filed a case in the Karnataka High Court seeking higher compensation than initially offered. Additionally, the bridge's design was altered midway, requiring additional land to widen the originally planned two-lane flyover into a four-lane structure, further prolonging the project.
Local residents around Jakkur have endured a decade of inconvenience, as the absence of the flyover forced commuters onto longer routes. Instead of a direct 2 km journey from Jakkur Circle to Yelahanka Main Road in 10 minutes, commuters were compelled to take a 5 km detour, often taking 25 minutes to an hour during rush hours.

Fire in Udyan Express train at KSR Bengaluru Railway station; No casualties
N. Sunil Kumar, Vice President of the Jakkuru Welfare Association, highlighted the frustrations of locals, mentioning that representatives and officials had repeatedly voiced concerns about project delays. Although an underpass was opened six months ago, allowing small cars, autos, and two-wheelers to pass through, school buses and larger vehicles still cannot use the roundabout.
Currently, the railway bridge over the tracks, the pedestrian underpass, and two spans on the approach road are ready. The entire project is expected to be completed in the next six to eight months.
Last Updated Sep 7, 2023, 3:13 PM IST