Amid threat from defections, BJP to go into a huddle in Karnataka
Bengaluru, August 21:
In a bid to safeguard against potential defections and reinforce its party ranks, the main opposition Bharatiya Janata Party (BJP) has convened a high-level core committee meeting on Monday. The gathering, which includes prominent senior leaders, comes in the face of mounting concerns over the possible exodus of current and former Members of Legislative Assembly (MLAs).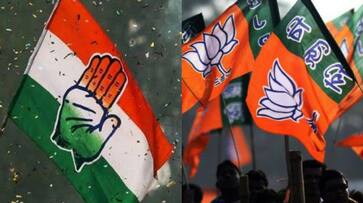 The key figures present at the meeting comprise the State President Nalin Kumar Kateel, former Chief Ministers BS Yediyurappa and Basavaraja Bommai, as well as other distinguished figures including DV Sadananda Gowda, KS Eshwarappa, R. Ashok, Dr CN Ashwathanarayana, Govinda Karajola, and former Minister CT Ravi. 
Operation Kamala: BJP's Behind-the-Scenes Endeavor to Reclaim Defectors
This assembly of influential voices reflects the party's determination to address the challenges posed by potential crossovers.
With a series of elections on the horizon, including the impending Lok Sabha elections, the ruling Congress party has made apparent efforts to lure leaders from various tiers of the BJP, both sitting and former MLAs. This strategy has fueled anxiety within the BJP ranks, prompting a call to action within the party's inner circles.
The prevailing sentiment is that such inaction could lead to the disintegration of the BJP's organizational structure. In response, the party leadership has underscored the need for decisive measures to prevent the departure of members leaning towards migration. Consequently, a core committee meeting has been convened to strategize and deliberate on potential courses of action.
Are 'Bombay Boys' making a 'ghar wapsi' to Congress?
Congress leaders, sensing an opportunity, appear to view the BJP's party structure as vulnerable. They are keen on capitalizing on the perceived failures of the state government to undermine the BJP's foothold. The narrative taking shape within Congress circles is to intensify criticism of the government's shortcomings and alleged corruption. Their broader objective appears to be weakening the BJP's influence in Karnataka.
In this critical core committee meeting, the agenda will likely revolve around a comprehensive response to the Congress party's tactics. 
Participants will deliberate on a strategy to counter the challenges and discuss options, which may include an effort to dislodge the Congress government. 
A senior BJP leader emphasized that the meeting intends to engage with individuals considering departure from the party and explore means to retain their allegiance.
As the BJP grapples with the delicate task of preserving its ranks and preventing defections, the outcome of this core committee meeting could have far-reaching implications for the party's trajectory in the state's political landscape.
Last Updated Aug 21, 2023, 1:01 PM IST