Why is India's G20 Presidency 'very big deal'? EAM Jaishankar explains
Terming India's G20 Presidency a "very big deal", Jaishankar has said the country has taken up the responsibility to host the meetings of the powerful grouping at a time when there is great economic stress on the global supply chains and strong political polarisation in the world.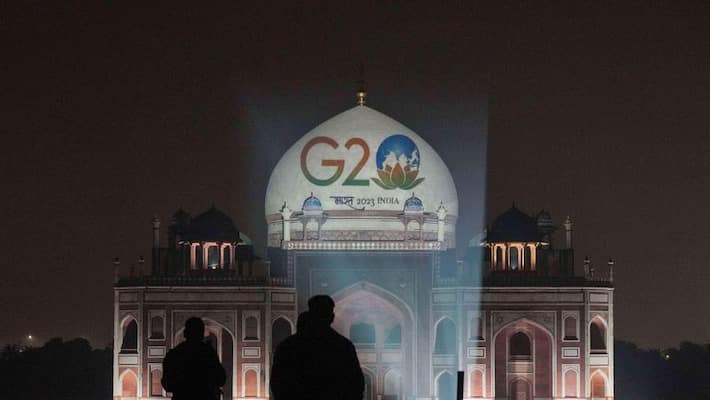 External Affairs Minister S. Jaishankar described India's G20 Presidency as a "very big deal," noting that the nation has accepted the responsibility to host the meetings of the influential grouping at a time when there is significant economic strain on global supply chains and significant political polarisation.
On December 1, India formally took over as G20 President. On September 9 and 10, the next G20 Leaders' Summit at the level of Heads of State/Government will take place in New Delhi. Jaishankar said India hopes to utilise its presidency for the benefit of the world community while speaking to the Indian diaspora on Sunday in the capital of Austria.
Also Read | Killing of 4 villagers in Rajouri sparks outrage; parties say claims of normalcy exposed
"I occasionally receive the query, from where you can probably guess, that it was likely to come your way anyhow. What's the big deal, then? It is a huge thing. The top 20 economies in the world, which together account for the majority of the global GDP and currently dominate international commerce, have never sent their leaders to India in our diplomatic history," he remarked.
"The supply networks throughout the world are under a lot of economic pressure. Political polarisation is so intense that it takes a lot of effort just to gather all the major nations around a table. Therefore, it is very unusual of us to assume this duty at this time," he added.
Also Read | Supreme Court to announce verdict on pleas against demonetisation today
Jaishankar, who arrived in Austria from Cyprus on the second leg of his two-nation tour, said India will be a "voice of fairness and justice". According to him, the nation would make sure that it becomes a voice for civilizations and nations that would otherwise be left behind and without a representative.
The diversity of every country, every culture, every local dish, and every local product would be on exhibit to the globe, he assured. Tens of thousands of officials and leaders will visit India, according to Jaishankar, so they may travel the whole length and width of the nation.
(With PTI inputs)
Last Updated Jan 2, 2023, 10:30 AM IST