Why did Mahatma's grandson Kanubhai die a sad death?
Kanubhai was leading a high-end life in the US for over 40 years.
But he spent his last few days in Delhi in an old age home.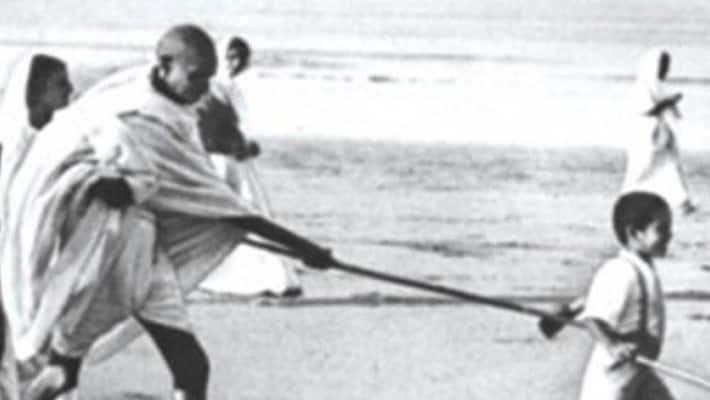 From being a Massachusetts Institute of Technology graduate to being a scientist in NASA, the grandson of Mahatma Gandhi, Kanubhai has done it all. But as he passed away at the age of 87 on Monday, a number of mysterious questions have popped out – why did Kanubhai die such a sad death?
He was living quite a well-to-do life in the US for over four decades. Why was he forced to spend a miserable life along with his spouse Shivalaxmi in an old age home in Delhi? What happened to their savings as he was also a professor of Boston University? 

 Mahatma Gandhi was known for leading a simple life. But all indications are that Kanubhai was leading a decent, well-to-do life, which included trips to exotic destinations in Europe and other continents along with his wife.
 
As far as reports indicate, out of nowhere, Kanubhai, along with his wife, landed in Gujarat couple of years ago. They stayed at several ashrams there and later were apparently forced to live in the Guru Vishram Vridh Ashram - which is an old age home in Delhi.
 
A few months ago, when certain media persons had questioned the couple about why they chose to lead such a life after spending more than 40 years in US, both Kanubhai and Shivalaxmi chose to remain silent about it.
 

Kanubhai, unlike his grandfather, died a silent death. He was battling paralysis and a heart attack in a hospital in Ahmedabad in the last few days of his life. Kanubhai ended his battle with life on Monday and left behind a lot of unanswered questions.
Last Updated Mar 31, 2018, 6:50 PM IST