Why Afghanistan Embassy shut operations in New Delhi
The decision is attributed to several factors, including inadequate support from the Indian government, a shortfall in serving Afghanistan's interests due to the absence of diplomatic support and a functioning government in Kabul, and a reduction in personnel and resources.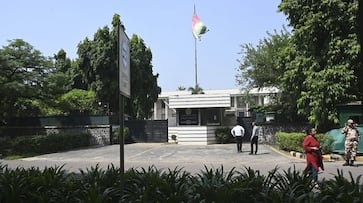 Putting an end to all speculation, Afghanistan has announced the closure of its Embassy in New Delhi and blamed the lack of diplomatic support for the decision. The Embassy said that all mission operations would cease from October 1 except for emergency consular services for Afghan citizens, until the transfer of custodial authority of the mission to the host country occurred.
In a statement, the Embassy of the Islamic Republic of Afghanistan in New Delhi also accused Afghan consulates in Mumbai and Hyderabad of working for the 'illegitimate' Taliban government in Kabul. While stating that the decision was taken after much deliberation and after taking into account the long-standing partnership between Afghanistan and India, they cited a number of reasons for shutting shop in India.
The first issue cited was inadequate support from the Indian government. The Embassy said it had encountered a notable lack of essential support from the host government. This deficiency had posed substantial challenges to its ability to carry out its duties effectively.
Another reason cited was that the Embassy was falling short of serving Afghanistan's interests. The Embassy acknowledged its shortcomings in meeting the expectations and requirements essential to serve Afghanistan's best interests and its citizens. These challenges, it said, stemmed from the absence of diplomatic support in India and the lack of a functioning government in Kabul.
Thirdly, the Afghan embassy cited diminished personnel and resources as yet another mitigating factor for the closure. In the statement, it said that unforeseen and unfortunate circumstances led to a substantial reduction in both its personnel and available resources. This reduction has created increasing challenges in sustaining operations. 
The inadequate support, ranging from delayed visa renewals for diplomats to critical areas of cooperation, has understandably caused frustration within our team and hindered our ability to perform routine duties effectively, the Embassy said.
Last Updated Oct 1, 2023, 10:22 AM IST