West Bengal sees violence: Police, mob clash over set up of quarantine centre in Asansol


A war-like tense situation was created in Asansol, West Bengal on Tuesday, after a police-mob clash broke out regarding the setting up of a coronavirus quarantine centre in the region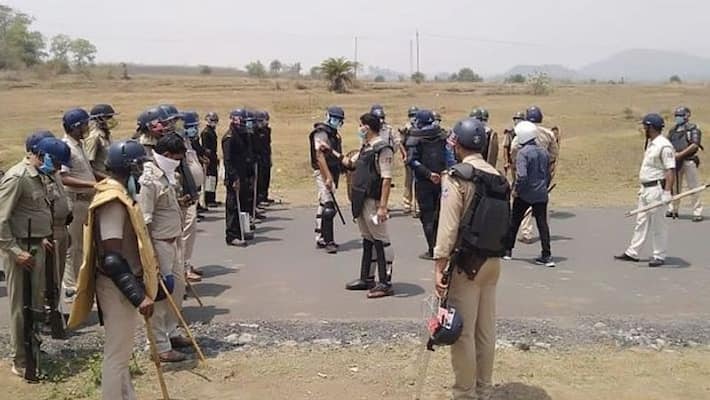 The number of India's coronavirus patients have been increasing at rocket speed now. More quarantine centres have been set up across India in the last few days. But, in many places, these quarantine centres have become centres that have spread fear too, as was seen in Asansol of West Bengal's West Burdwan district on Tuesday. A police-mob clash broke out in Jamuria area, where 22 policemen were injured.
The district administration has set up a quarantine centre at a youth hostel in Churulia area of Jamuria. But since then, fear of coronavirus spreading has swallowed the whole area. Thousands of people gathered on Tuesday morning. They demanded the evacuation of the patients who were kept at the quarantine centre. As police tried to remove protesters, the situation only turned worse.
Heated arguments turned into exchanging blows. Suddenly, people started pelting stones, targeting policemen. Even shots were fired, and bombs were hurled, according to the police.
The protesters vandalised several police vehicles too.
Police used tear gas shells to bring the situation under control. When that didn't work, the police fired a few rounds in the air. 22 policemen, including the officer in charge of Jamuria Police Station and three female constables, were injured. Two of them were admitted to Asansol District Hospital. The rest were discharged after initial treatment.
Reportedly, a doctor had moved from Asansol City to the quarantine centre in Jamuria, on Monday night. Some 27 suspected COVID-19 patients also arrived with him. A local man was assigned to provide food items there, but other residents raised objections.
A police-mob clash has broken out at Salanpur in Asansol on Monday.  
Last Updated Apr 15, 2020, 7:28 PM IST