West Bengal polls so far: Stings, Draupadi and more
In Bengal, many things can happen over adda with a cup of tea (chaa). And politics is always on top of such get-togethers. Here is a list of newsmakers and headline-grabbers in the state where the locals take pride in being 'politically conscious'.
- Unusual Alliance: The alliance of CPM and Congress has not gone too well among supporters and commentators. Both parties are fighting a bitter battle against each other in Kerala, which is going to polls on 16 May. Some Congress MLAs from Tripura have already staged a rebellion against this unholy alliance.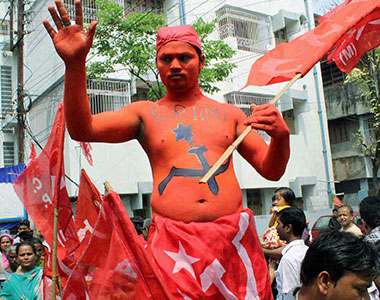 - Narada Sting: The sting video showed some of Didi's party members taking money from a journalist, who posed as a business person, in exchange for favours. While an embarrassment for the ruling party, only the poll results can tell us if the sting has dented Chief Minister Mamata Banerjee's popularity.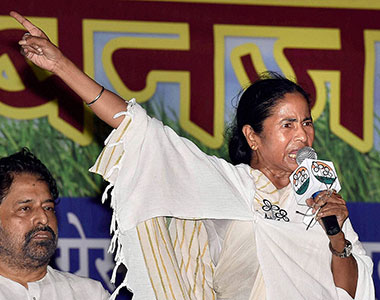 - Flyover Collapse: Prime Minister Narendra Modi described the collapse of the under–construction flyover in Girish Park in Kolkata as a message from God to save the people from the Trinamool government. CM Banerjee was also quick to put the blame on the CPM government, which had approved the bridge.
- High turnout: Polling in all the phases so far has witnessed high turnout, with the average being around 75% of registered voters.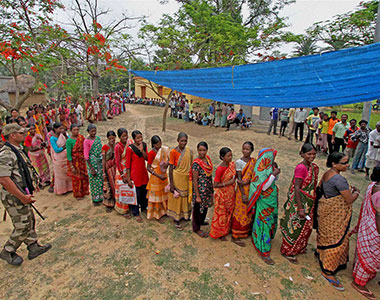 - Violence: The political landscape of West Bengal is known for violence and bitter political rivalries. This poll season is no different. About one lakh security personnel were deployed to contain any violence during the last phase of polling. One CPM activist was killed in Murshidabad when a crude bomb was hurled at a poll booth.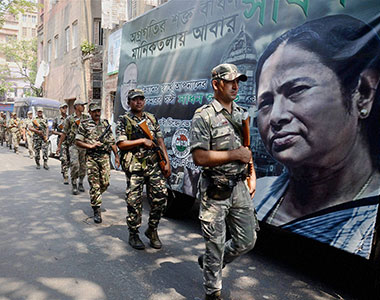 - Removals: Heads rolled this poll season. The Kolkata Police Commissioner Rajeev Kumar was among the several high profile people removed from their post. Kumar was removed following opposition parties (Congress, CPM and BJP) complaining against him to the Election Commission.  
- In Fray: The list of contestants is colourful. The BJP has picked up Chandra Kumar Bose, the grand nephew of Subhas Chandra Bose, cine stars Roopa Ganguly, Joy Banerjee and Locket Chatterjee. The ruling Trinamool Congress has fielded yesteryears actress Debasree Roy, Vaishali Dalmiya, daughter of late BCCI chief Jagmohan Dalmiya, and former captain of Indian football team Bhaichung Bhutia.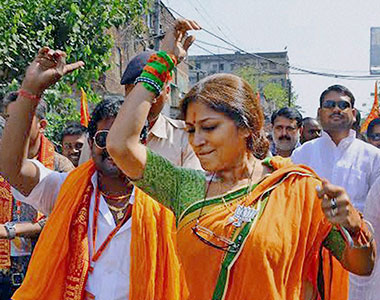 - The Veterans: Surjya Kanta Mishra, former minister and veteran CPM leader, has been winning from the Narayangarh constituency for over a decade, will try his luck once again this time.
- The Noisemakers: Abdur Razzak Mollah of the ruling Trinamool has drawn a lot of flak for his misogynist remark against Roopa Ganguly. He had said "She really is Draupadi", apparently alluding to her character.   

Last Updated Mar 31, 2018, 6:41 PM IST