Sources have pointed out that the process for procuring the VVIP aircrafts began around a decade ago under the UPA government.
New Delhi: Congress leader Rahul Gandhi recently lashed out at Prime Minister Narendra Modi over what he called was wasteful expenditure on the new VVIP plane meant to ferry the President, PM and the Vice President on foreign trips.
But the Congress leader forgot to do a fact check before criticising the Modi government over the matter.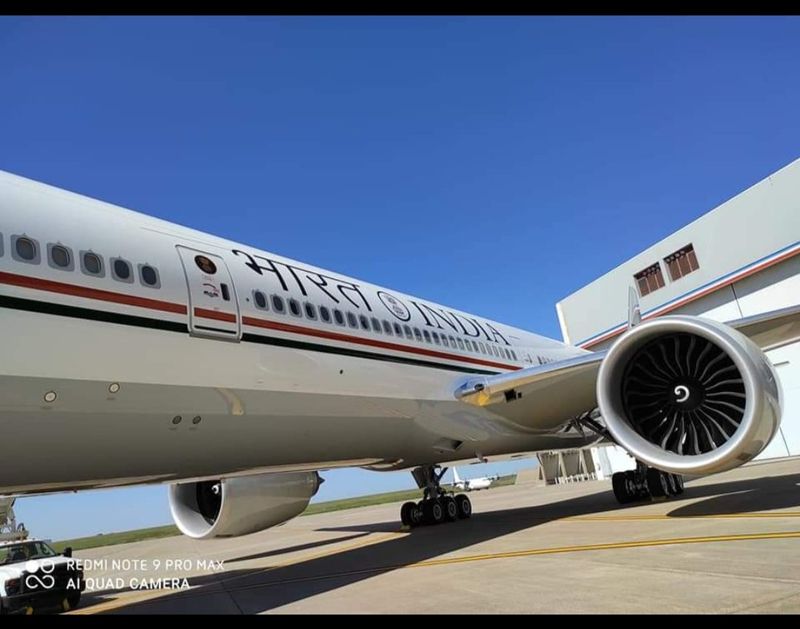 (Courtesy: Twitter)
Asianet Newsable has learnt that the process of procuring the VVIP aircraft was initiated a decade ago under the UPA government.
Here are more facts that punch a hole into Rahul Gandhi's assertions.
Also read: Punjab health minister Balbir Singh Sidhu who shared stage with Rahul Gandhi tests positive for COVID-19
Fact 1
• The procurement was initiated by the then UPA government a decade ago. The Modi government has simply brought this process to a logical conclusion.
Fact 2
These aircraft are to be used not just by the PM, but also by other VVIPs.
Fact 3
These aircraft belong to the Indian Air Force and not the Prime Minister.
Asianet Newsable has also compiled a brief chronology of the acquisition process:
2011: The process of acquisition of two new aircraft for the travel of VVIPs commenced. A Group of Ministers held a meeting during which it was decided that an Inter-Ministerial Group would examine the available options for long term arrangement of VVIP aircraft.
2011: An Inter-Ministerial Group coordinated by Cabinet Secretariat was set up to consider all the options, including acquisition, management and utilisation of aircraft for VVIP operations.
2012: IMG met around 10 times and submitted recommendations . Two options were recommended which included converting an existing B777 ER, or use one of the newer aircraft ordered by Air India.
2013: Cabinet Secretariat recommended transfer of the aircraft to the Indian Air Force in August, 2013. Thereafter, the process was just brought to its logical conclusion.
The Congress party, which is now finding fault with the procurement, ignores the fact that the aircraft used for VVIP travel till now -- the Air India 747s -- are over 25 years old.
Sources have said that not only are the older jets incapable of long, trans-Atlantic flights, forcing halt enroute for refueling and replenishment purposes, they are also fuel guzzlers of epic proportions.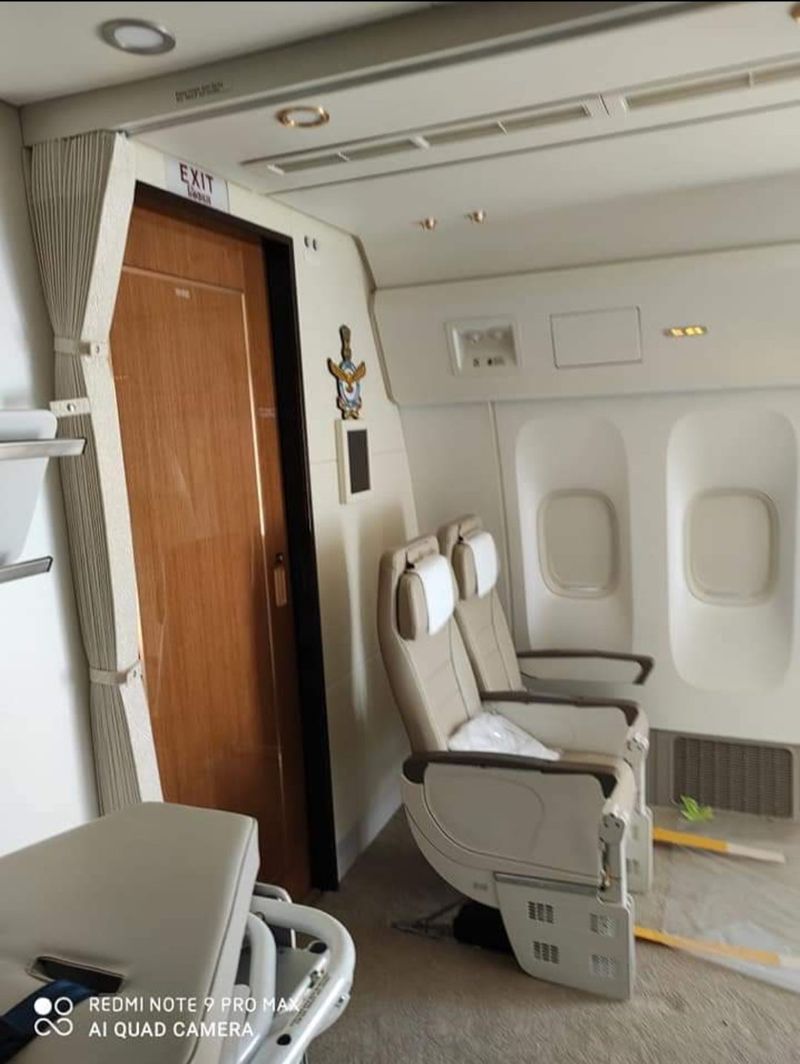 (Courtesy: Twitter)
The first of the two Boeing 777s, costing around Rs 8400 crore arrived last Thursday from Texas, U.S.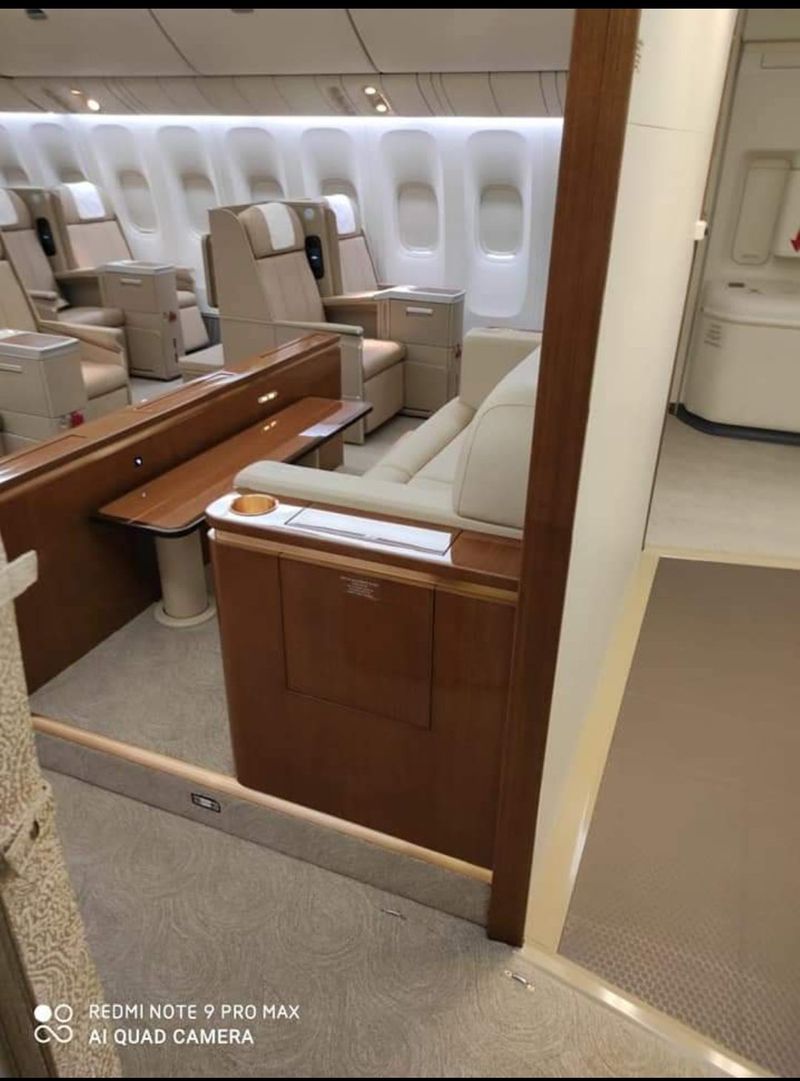 (Courtesy: Twitter)
It is equipped with advance communication system which allows availing audio & video communication function at mid-air without being hacked.