More sabotage? Alert villagers save Rajdhani, discover missing fishplates
The Rajdhani Express was expected to cross on the defected track within half hour of the detection of the missing fishplates
On February 6, 2017, an explosion occurred on the railway track in Bihar's Buxar district just after Varanasi-Sealdah (Upper) India Express passed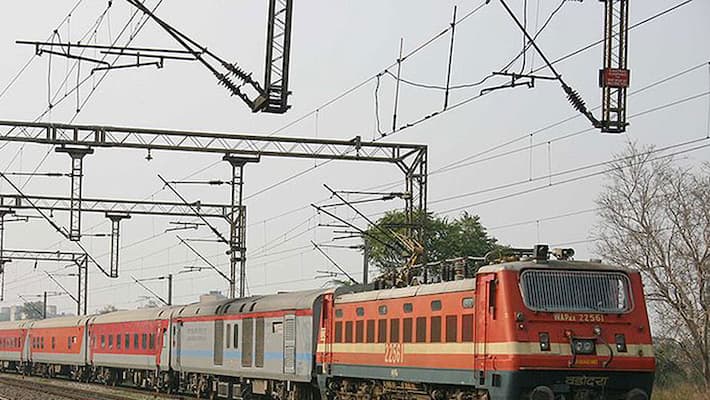 Train travel should come with a disclaimer of danger, if things are going to continue in this manner. It was only the quick thinking and awareness of the villagers near Mansi than passengers of the New Delhi-Dibrugarh Rajdhani are safe today.
According to a report in the Times of India, the incident took place near Patna. The Rajdhani Express was expected to cross Mansi around 6.35am on the Barauni-Katihar section in Sonepur division of East Central Railway (ECR). The missing fishplates were detected by the villagers around 6.05am and they lost no time in alerting the Mansi Railway Station master, who turn got the railway workers to repair the track before the train arrived.
In the light of the recent spate of train accidents and the suspicion of sabotage in many of the cases, police are also investigating the incident through multiple angles. There could be a suspected terror angle or it could be the handiwork of anti-social elements or pure negligence on the part of the Railways. In lieu of the recent train accidents, security has been beefed up and RPF men have been asked to remain alert while night patrolling of the tracks.
The missing fishplate incident comes close on the heels of a February 6, 2017 incident mentioned in the PTI. The report talked of  an explosion that occurred on the railway track in Bihar's Buxar district just after Varanasi-Sealdah (Upper) India Express passed. The  Superintendent of Railway Police Jitendra Mishra said the blast occurred at a halt near Buxar station on Monday, when the train had crossed the spot and moved barely a few metres.
The incident sent security personnel into tizzy as arrest of three persons in East Champaran district in Bihar recently had revealed Pakistan ISI terror plot to target trains in India.
Last Updated Mar 31, 2018, 7:04 PM IST