Vasundhara Raje gets self quarantined after attending party with coronavirus-hit Kanika Kapoor
Ex-Rajasthan CM Vasundhara Raje attended a party where singer Kanika Kapoor took part in. Kanika has tested positive for deadly coronavirus.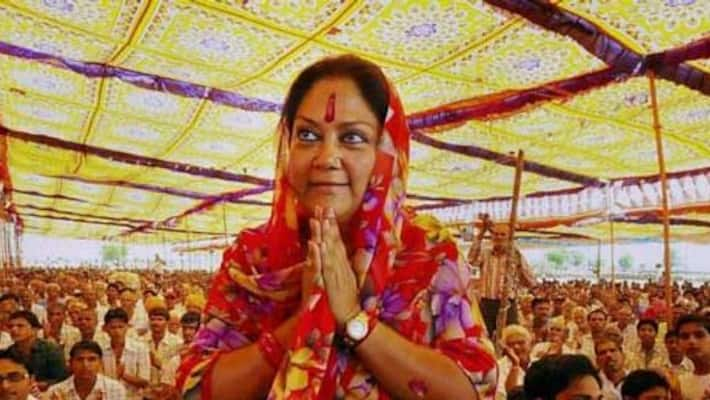 Mumbai: Singer Kanika Kapoor is the first Bollywood celebrity who has tested positive for COVID-19. Former Rajasthan chief minister Vasundhara Raje also attended the same event. Kanika turned from London and attended the party in Lucknow.
While in Lucknow, Vasundhara Raje attended dinner with her son, Dushyant and his in-laws. When she came to know that Kanika tested positive for COVID-19, she and her son quarantined themselves.
Vasundhara Raje also shared on social media that for the past 4 days she had signs of flu. She and her family is completely quarantined and  are following medical advice to move on.
Contact map of people with whom she was in touch is underway as well, she added.
Kanika Kapoor arrived in Mumbai from London on March 10 and then flew to Lucknow and, she had no sign of illness till then, said her father Rajiv Kapoor. She had also taken part in 3-4 social gatherings while she was in Kanpur. They then visited nana-nani who lived in Kanpur, he said.
Last Updated Mar 20, 2020, 9:31 PM IST