#UnmaskingChina: US citizens raise voice against China
Reacting to the violent clashes between Indian Army and Chinese troops in Galwan Valley, US citizens lent support to India and condemned China for targeting countries and their belief systems that oppose them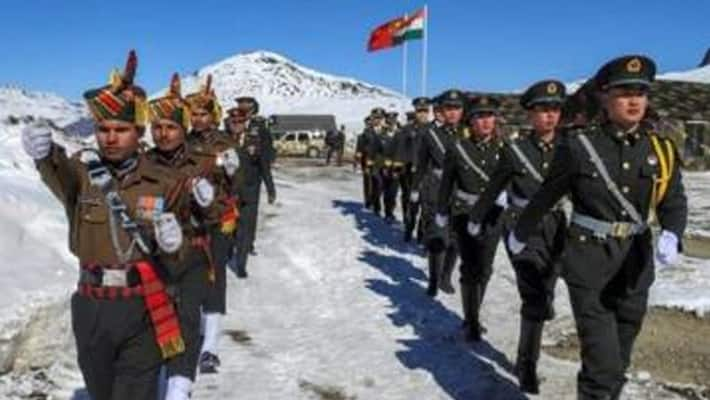 Bengaluru: In "violent clashes" with Chinese troops, 20 Indian Army personnel laid down their lives protecting the country at Galwan Valley in Ladakh.
The face-off happened late evening and night of June 15 as a result of an attempt by the Chinese troops to "unilaterally change" the status quo during de-escalation in Eastern Ladakh.
After Monday's "violent" face-off between Chinese and Indian troops in the eastern Ladakh area, China on Wednesday said that it does not wish to see "more clashes" with India.
"China and India are in close communication on resolving the border issues through diplomatic and military channels," according to a Chinese state media post, citing its foreign ministry.
So far, China has only confirmed casualties but did not specify the numbers. However, US News and World Report said at least 35 Chinese soldiers were believed to have been killed, including one senior commanding officer.
Also read: #UnmaskingChina: US state secretary Mike Pompeo expresses deepest condolences to India on loss of it
Reactions have poured in from the US condemning the "violent clashes" between Indian Army and Chinese troops.
Jeff M Smith, Research Fellow at South Asia-Heritage Foundation, and author of Cold Peace: China-India Rivalry (2014), said that China's claim of Indian road-building near the LAC being "uncomfortable" is not a legitimate cause for "sparking a deadly crisis".
Smith wrote on Twitter, "The Chinese have repeatedly hammered this point: Indian road-building near the LAC is the cause of tensions. Their obvious problem is, by all accounts it's still on *India's side* of the LAC. 'The road makes us uncomfortable' isn't a legitimate cause for sparking a deadly crisis."
Meanwhile, Polly, a US citizen of Indian origin, who holds a senior position in a California-based firm, has been watching India-China relations and said that China is using other countries' belief systems to start a war.
Listen to what she had to say.
Another person named Jane Wharton from Chicago, who holds a senior position in an organisation, said, "At first glance it seems impossible that a nation as powerful as the US could be subverted, sabotaged in all of these ways without raising alarms. But everything he (Trump) mentions fits a consistent pattern of mainland Chinese influence in American life. Whatever you think of Trump, his drawing attention to the CCP (Chinese Communist Party) as a bad actor will prove to be a lifesaver."
"Our media, think tanks and politicians should have noticed it happening 15 years ago, but I'm glad we're finally aware," she added.
"They (China and CCP) bribe leaders, use and misuse open democracies to create chaos in those who oppose them like India. Beware, the CCP is a threat and enemy, be united against China. This is a fight we must win," said Nicole Smith, a scientist based in New York.
(With inputs from Shri Ram Shaw)
Last Updated Jun 20, 2020, 10:34 AM IST