Toxic air in Delhi will affect economy, labour force: ASSOCHAM
The body wishes to unite government agencies to create a plan to solve the problem of poor air quality in New Delhi.
ASSOCHAM had sent an SOS to Union Ministry of Environment.
The SOS was also sent to Forest and Climate Change along with governments of Delhi, Haryana, Punjab and UP.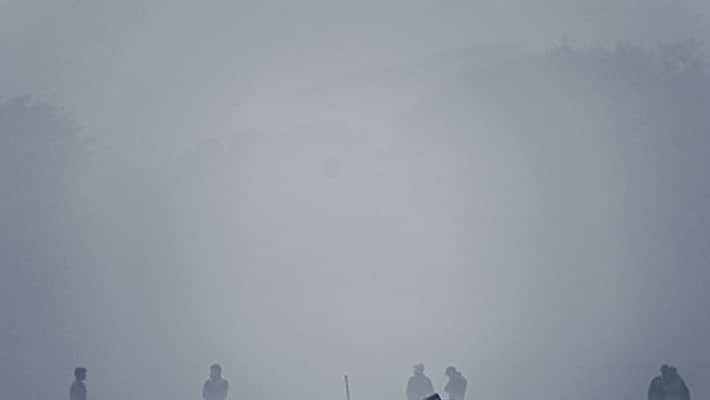 Anxious over the unhealthy air quality in New Delhi, the apex industry body ASSOCHAM on Friday urged the Centre and the governments of Delhi, Haryana, Punjab and Uttar Pradesh to establish a clear strategy for aggressively tackling air pollution. 
As published by the Deccan Chronicle, ASSOCHAM sent out an SOS to the Union Ministry of Environment saying, "Different ministries, departments as well as universities, research institutions and organisations alike must come together and also engage top-tier professionals to chart out a systematic, clear timetable and roadmap for tackling air pollution and curbing its causes thereby improving Delhi's air quality." 
Incidentally, the SOS was also sent to the Forest and Climate Change along with governments of Delhi, Haryana, Punjab and UP. ASSOCHAM secretary general D.S. Rawat said, "Delhi is facing an emergency situation but there is hardly any intention or commitment seen to address the problem... Innovative solutions like using mist cannons and creating a special force to check construction activities, vehicular pollution and rubbish burning is the need of the hour."
He further added that increasing air pollution can take a toll on the urban economy by cutting the life span of the people , thereby increasing the healthcare costs for the government. The poor air quality will also drive away skilled labour forces and top class executives to other cities with better living conditions. This will have a negative effect on the inflow of investments, directly affecting tourism, outdoor recreation, hospitality and others. 
Rawat said, "Promoting use of more efficient and less polluting energy sources, restricting growing number of vehicles and stringent enforcement of pollution laws will help in smooth transition to a more environment-friendly economy in the long-term." 
According to a report by the New Indian Express, the association also spoke to 350 tour operators to calculate the loss that the tourism sector is likely to incur. The industry body said, "International tourists are quite particular about their health and safety and with such negative developments Delhi is bound to drop off from the map of international tourists who will pick 'cleaner' South Asian destinations."
It also said, "Even domestic tourists are avoiding Delhi. In comparison, international tourists are more sensitive about green tourism."
Despite the alarming state of affairs, the chamber noted that no major cancellations have been made in the tourism sector, despite the poor quality of air. The agency cited advanced payments as the reason behind the situation since November and December are considered the peak tourist season. 
Last Updated Mar 31, 2018, 6:41 PM IST