Tamil Nadu Police arrest orator Nellai Kannan for 'provocative' statements against PM Modi, Amit Shah
Tamil orator Nellai Kannan was arrested by the Tamil Nadu Police on Wednesday (January 1) for 'provocative' statements made against Prime Minister Narendra Modi and home minister Amit Shah during a speech delivered at a meeting on December 28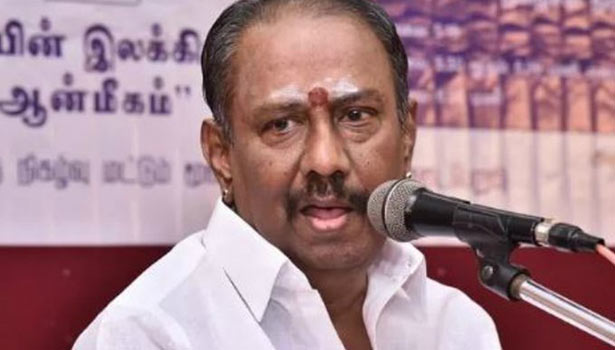 Chennai: Tamil orator Nellai Kannan was arrested on Wednesday (January 1) after an FIR was registered against him for his speech during an anti-Citizenship Amendment Act (CAA) protest.
Tamil Nadu's Tirunelveli Police had registered an FIR against the writer for his speech delivered at a meeting, which was called by the Social Democratic Party of India (SDPI) on December 28.
Kannan had reportedly used harsh language against Prime Minister Narendra Modi and home minister Amit Shah during the speech.
The Tamil Nadu BJP unit had filed a complaint seeking action against Nellai Kannan, as a video of his purported speech at the meet in Tirunelveli on Saturday (December 28) went viral on social media.
Party general secretary KS Narendran had separately petitioned the state director general of police seeking stringent action against the orator, alleging his remarks went against national integrity and would lead to a communal clash.
Kannan is a Tamil litterateur and has taken part in several television shows based on literature and oratory.
In the complaint, BJP state unit spokesperson Narayanan Thirupathi alleged that Kannan called out the names of Prime Minister and the home minister and criticised them for bringing the Citizenship Amendment Act.
The writer told the gathering that he was "shocked as to why Muslims have not yet killed the Prime Minister and the home minister," the complaint alleged.
Last Updated Jan 2, 2020, 1:07 PM IST