SC/ST students in MP college get free bags stamped with their caste
250 SC/ST students have been given bags, which has "SC/ST" printed on it.
The BJP government in under attack now for "profiling."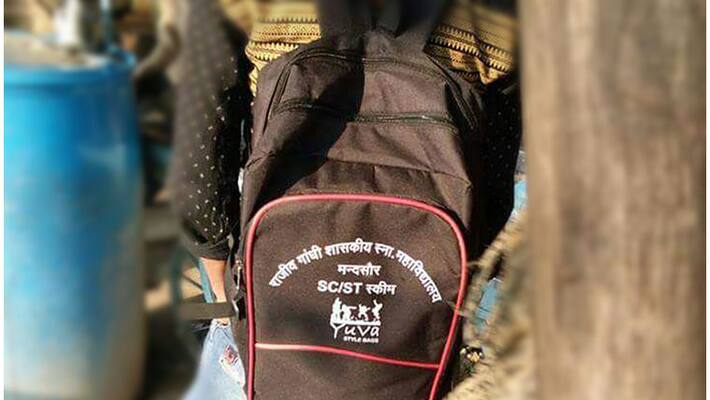 In what is being termed as "profiling" a college in Madhya Pradesh distributed free bags to almost 250 Scheduled Caste/Scheduled Tribe students but all of them come stamped saying they were given under "SC/ST scheme."
The government college in the district of Mandsaur in Madhya Pradesh seems to be quite unapologetic about the fiasco. 
"What's wrong if it is spelt out clearly because the bags were distributed under a welfare scheme... If some people don't like it, I will get the words erased... In any case, it was the supplier who wrote it on the bags,'' BR Nalvaya, the college principal, told The Indian Express.
The Congress in MP has now launched an outright attack on the BJP government in the state. Arun Yadav, president of the Congress Committee in Madhya Pradesh, lashed out on Twitter and said it exposed the "anti-Dalit and anti-tribal" mindset of the RSS-backed BJP government in the state. 
..(3/3) भारतीय जनता पार्टी की दलित-आदिवासी विरोधी मानसिकता को उजागर करती है।
भाजपा किस तरह से एससी/एसटी को वोट बैंक के रूप में.. pic.twitter.com/SXzw5YX8u0

— Arun Yadav (@mparunyadav) October 26, 2016
Former Congress Party lawmaker from Mandsaur hit out against the college and called the gesture "atrocious." "It amounts to profiling," she told the newspaper.
The college in the meantime has agreed to have the "SC/ST" removed from the bags.
Last Updated Mar 31, 2018, 6:40 PM IST