Sachin Pilot: I respect CM Ashok Gehlot but have right to raise issues
With the political drama in Rajasthan nearing its end, former deputy CM Sachin Pilot retorted to CM Ashok Gehlot's 'worthless' comment on him.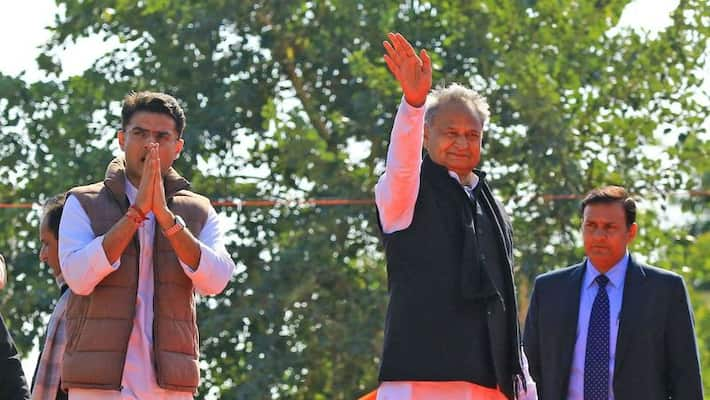 Jaipur: Rhetoric has taken precedence after the troubles of the Ashok Gehlot-led government in Rajasthan have been resolved. Former deputy chief minister of the state Sachin Pilot on Tuesday (August 11) said, "Ashok Gehlot is elder to me. I respect him. But I too have the right to raise the issues that matter."
Pilot said this in reference to a statement from Gehlot in which the chief minister had attacked him calling him a "worthless person".
Pilot further said, "I have learned some values from my family. The issue is not whom I oppose and how much I oppose. But I never use such kind of language. There is no place for personal animosity in politics."
"Rahul (Gandhi) and Priyanka (Gandhi) have assured us to prepare a roadmap to solve our issues. A three-member committee has been formed to solve the issues that we had raised. I had not demanded for any position but had raised the issues concerning the respect and welfare of the party workers," he added.
Pilot had met Rahul and Priyanka for about two hours on Monday.
Last Updated Aug 11, 2020, 3:30 PM IST