Sabarimala: Can questions of law be referred to larger bench? – Supreme Court order on Monday
The Supreme Court reserved order on the legal issue of whether the top court can refer questions of law to a larger bench while exercising its review jurisdiction.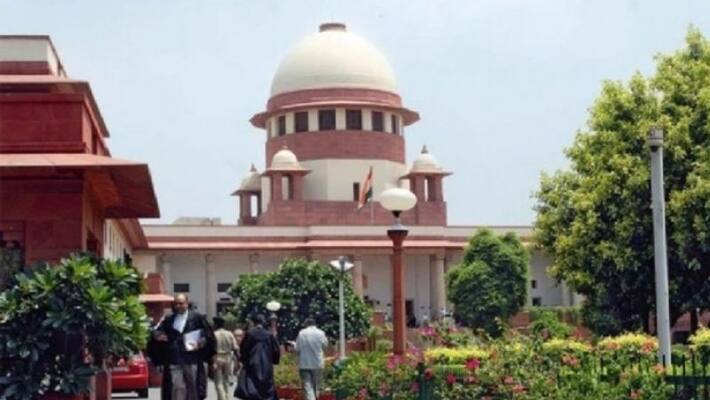 New Delhi: The Supreme Court will pronounce its order on the maintainability of reference order in review jurisdiction in Sabarimala temple matter on February 10.
A nine-judge bench, headed by CJI Bobde, said that the apex court will pronounce the order on February 10 and will accord day-to-day hearing from February 12. 
The Supreme Court bench is hearing matters relating to discrimination against women in various religions including Kerala's Sabarimala temple, mosques, the practice of female genital mutilation in the Dawoodi Bohra community and Parsi women married to non-Parsi men being barred from its holy fire temple.
Besides the CJI, the other eight judges in the bench are -- Justices R Banumathi, Ashok Bhushan, L Nageshwar Rao, Mohan M Shantanagoudar, S Abdul Nazeer, R Subhash Reddy, B R Gavai, and Surya Kant.
Solicitor General Tushar Mehta, representing Central government, said that the apex court was right in referring the questions of law to the larger bench.
The verdict of the apex court on September 28, 2018 allowing the entry of women of all age groups into the famous shrine had made Sabarimala a battlefield. Women of all ages should be allowed in Kerala's renowned Sabarimala temple, the Supreme Court had ordered, ending the age-old ban.
Last Updated Feb 6, 2020, 7:43 PM IST