Reworked H-1B visa norms threatens Indian workers' US employability
The Bill increases the minimum salary of H-1B visa to $100,000 per annum
It also eliminates the Master's degree exemption
These limits have been applied to ensure that the US has a competitive workforce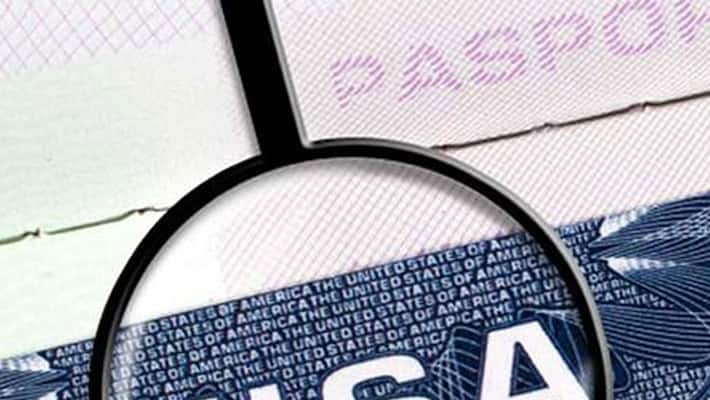 US Congress reintroduced a Bill recently that made changes to the H- 1B visa programme. According to the changes introduced , a foreign worker will need to secure a salary of a  minimum of $100,000 to be able to work in US instead of the previous $60,000.
The masters degree exemption previously meant that an international applicant with a US masters degree could displace a US worker and be exempt from the minimum salary, now this reworked Bill cancels that.
The Bill gained momentum because it came to light that certain companies like Disney World and two outsourcing companies have been slapped with a federal lawsuit by two of its former technology staff, alleging that they conspired to displace American workers with cheaper foreign labour brought to the US on H-1B visas, mostly from India.
The 'Protect and Grow American Jobs Act', was re-introduced by Republican Congressman Darrell Issa, and it was backed by fellow Congressman Scott Peters.
"Curbing abuse of the H1-B system will protect American jobs and help ensure that visas are available for innovators who need them to maintain a competitive workforce," Congressman Scott Peters said.
"This bipartisan Bill makes one of the much-needed updates to our high-skilled visa system to level the playing field and help prevent companies from taking advantage of the system to offshore jobs," he added.
Read the story here: Indians watch out, Trump is gunning for H1B visa holders
Who will this Bill change affect?
Everyone is crying hoarse about how these changes will be a problematic issue for the Indian IT sector but very few have considered the non-IT sector. The USA is the favoured destination of a lot of other professionals like web developers, professors, fashion designers, members of the medical fraternity, financial analysts and more. While IT jobs are more desired since they pay a lot, most of these above mentioned professionals used to earn enough to toe the previous salary benchmark, but now with these limits coming in their future has hit a roadblock.
But there is still a glimmer of  hope which exists in America and India. Experts say that the US will not be able to sustain these limits on immigration and work policies for long because the workforce and quality of work will suffer. Indians are known for being cheap labour as well as hardworking skilled professionals who have technical expertise needed by these American firms.
Trump at present is stuck to his rhetoric of making 'America Great Again' by bringing back jobs to Americans, those which are being snatched by Indians.
with inputs from PTI
Last Updated Mar 31, 2018, 6:47 PM IST