Rajasthan political crisis: SC allows Rajasthan Speaker to withdraw his plea against team Sachin Pilot
Rajasthan Assembly Speaker CP Joshi on Monday (July 27) withdrew his plea in the Supreme Court, against the high court order which had directed him to defer his decision on disqualification notices issued to former deputy chief minister Sachin Pilot and 18 other MLAs.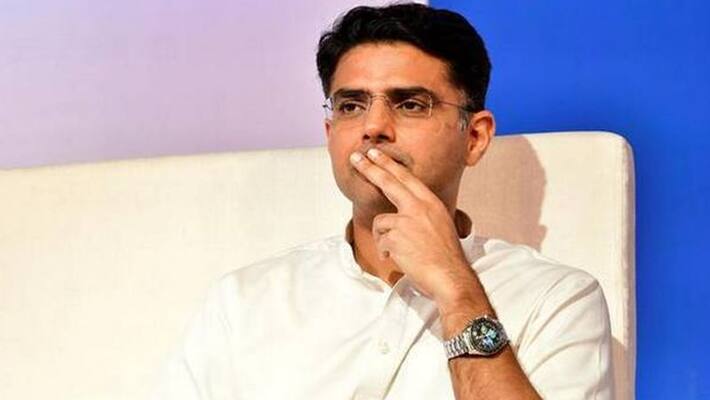 New Delhi: The Supreme Court on Monday (July 27) allowed the Rajasthan Assembly Speaker to withdraw his appeal against the high court's order asking him to defer till July 24 the disqualification proceedings against sacked deputy chief minister Sachin Pilot and 18 dissident Congress MLAs.
Senior advocate Kapil Sibal and advocate Sunil Fernandes requested the Supreme Court bench of Justices Arun Mishra, B R Gavai and Krishna Murari to allow withdrawal of the Speaker's petition, following which the court allowed the withdrawal of petition.
Senior advocate Kapil Sibal, appearing for Speaker CP Joshi, told a bench headed by Justice Arun Mishra that the Rajasthan high court had passed a fresh order on July 24 and they were weighing the legal options.
"We will contest it there and if need arises we will again come back to the SC. Unfortunately, the HC is not following an earlier 5-judge bench order of the SC," he said.
Congress sources had said that the speaker's hurried SC petition was meant to make the HC follow the 1992 Kihoto Hollohan judgment.
While withdrawing the plea, Sibal told the bench that the appeal had become infructuous as the apex court did not stay the earlier high court order passed on July 21 asking the Speaker to defer disqualification proceedings.
"The SLP (special leave petition) is withdrawn with liberty to file a fresh SLP and keep all grounds open," advocate Sunil Fernandes, who also represents Joshi, said.
The high court had ordered on July 24 maintenance of status quo on the disqualification notice issued by the Speaker to 19 dissident Congress MLAs, including Pilot.
The apex court had earlier refused the plea, but said that the high court order on July 24 would be subject to the final decision on the Speaker's remonstrance in the Supreme Court that the high court crossed the 'Lakshman Rekha' and interfered with an ongoing disqualification proceedings even before he could take a final decision.
The Speaker had complained that the high court had no jurisdiction to ask him to defer the disqualification proceedings till July 24.
Also watch: We know India is battling enemies like the dreaded Covid-19 & a conniving China. But there is a bigger enemy, and that one lies within. 
Find out more in #TheNewsableDecipher
Last Updated Jul 27, 2020, 1:30 PM IST