Punjab: 17-year-old girl drives tractor to protest against government in Bathinda
A Punjabi girl, who recently passed the Class 10 exam by securing 85%, took out a tractor to protest. She made her grandmother Baldev Kaur and other members of her family sit on the tractor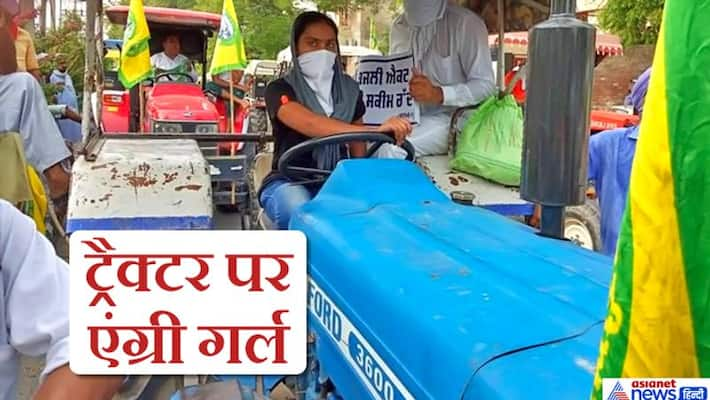 Bathinda (Punjab): There are numerous ways to protest against the government. These days social media is the most powerful medium of protest. But one girl has questioned the government policies related to farmers and protested in a very different manner.She protested using a tractor. She made her whole family sit on the tractor. The girl is 17-year-old Baldeep Kaur.
Recently, she passed her Class 10 exam by securing 85% marks. In a rally, Baldeep took out a tractor. She made her grandmother Baldev Kaur and other members of her family sit on the tractor.
The rally was to protest against the Central government's Kisan (Empowerment and Protection) Agreement on Farmers Trade and Commerce (Promotion and Facilitation) Ordinance. The rally had the support of 13 farmer unions of Punjab. According to the farmers, they are not getting a fair price for their crops. More than 10,000 farmers were present in the rally.
Baldeep is fond of tractors 
She drives tractors around the fields. She said that she covered a distance of 19 km from her village to Bathinda on her tractor. After her study hours, Baldeep works in the fields. She gets paddy planted and ploughs the fields with her father driving a tractor.
Last Updated Jul 30, 2020, 4:59 PM IST