Priyanka Gandhi not to contest in Lok Sabha elections 2024?
It is reportedly said that Priyanka Gandhi Vadra may leave the post of Uttar Pradesh (UP) Congress in-charge. She can now be given the responsibility of those states where there is more potential for the grand old party or she can be made in-charge of other states along with UP.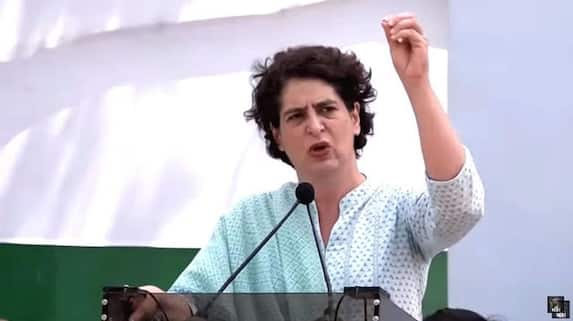 Congress leader Priyanka Gandhi Vadra will not contest in the upcoming Lok Sabha elections 2024, reports said. The decision was taken in the meeting of senior party leaders with UPA chairperson and Congress veteran Sonia Gandhi.
Instead of contesting the Lok Sabha polls, the Congress General Secretary will campaign in favour of the party and its allies across the country. Priyanka Gandhi will also not be limited to campaigning in Uttar Pradesh as she may enter Rajya Sabha before the 2024 General elections.
Cyclone Biparjoy to intensify today: These states likely to be affected; check details
Presently, preparations are underway to send the Congress General Secretary to Rajya Sabha from Himachal Pradesh. It is reportedly said that a Rajya Sabha MP from Chhattisgarh offered to resign and give way for Priyanka to become a member of the Upper House.
Recently, former Congress president Sonia Gandhi held discussions with top party leaders regarding Priyanka Gandhi's course ahead. Most of the leaders believed she can prove to be an asset as a star campaigner.
WFI chief Brij Bhushan breaks silence after minor wrestler's father admits filing 'false case'
The top leaders have opined that she should not contest the Lok Sabha elections as she will have to focus on her seat if she contests the crucial polls and will not be able to spend much time elsewhere. Leaders believe the party is expected to benefit more if Priyanka Gandhi campaigns for their candidates.
Most of the leaders were also of the opinion that the Congress party should not project anyone as the PM face in the Lok Sabha elections, as this would give more confidence to the allies to join the UPA alliance.
Last Updated Jun 9, 2023, 12:02 PM IST