Postman Sivan who walked 15km a day over 30 years receives token of appreciation from MP Rajeev Chandrasekhar
Rajya Sabha MP Rajeev Chandrasekhar sent a token of appreciation to D Sivan for his dedicated service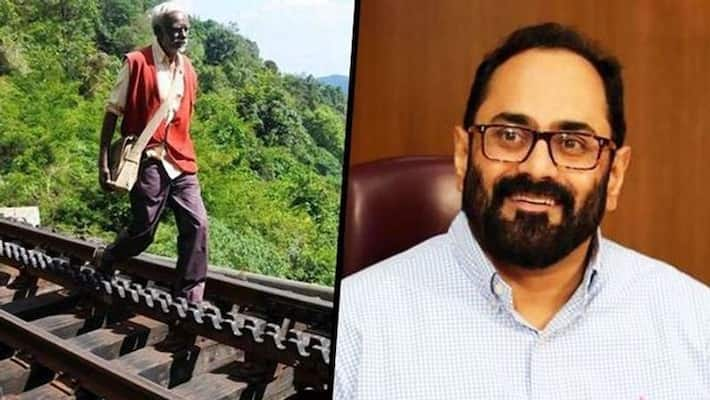 Bengaluru: Days ago, news about a postman who walked 15km every day delivering mail in remote areas before he retired went viral on social media. The postman, D Sivan, retired after 30 years of service.
As a token of appreciation, MP Rajeev Chandrasekhar has sent D Sivan Rs 1 lakh. The MP took to Twitter and wrote, "My small token of appreciation to salute 30 yrs of dedicated n determined service by a public servant   #DSivan 🙏🏻 #Respect @PMOIndia @rsprasad."
Sivan who received the token from the MP said he is happy and thankful for what he has received. 
 Postman D Sivan, who retired earlier this month was praised on Twitter after an IAS officer shared his story online.  Netizens saluted Sivan for his dedication. One user said, "His role in nation building is much appreciated. Kudos to his commitment." Another wrote, "They are real heros of India." 
Sivan used to deliver letters and pensions in remote areas in the forest. He used to trek 15 kilometres from the Hillgrove Post Office near Coonoor.
Last Updated Jul 14, 2020, 9:21 PM IST