Unlike Pakistan, Indian armed forces answerable to government
Indian armed forces are answerable to the government.
Apex court noted there would be martial law in India, if armed forces was not answerable to the government.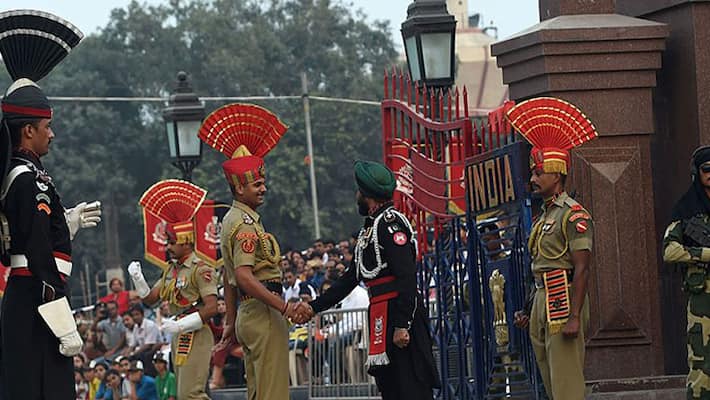 The Indian Apex court while hearing a recent petition made a rather astute remark on the scope of the Indian army. It noted that the country's armed forces were answerable to the government, "otherwise there would be martial law in the country."
The Supreme Court of India's remark makes much more sense, especially if we consider this in context of Pakistan, where the country's prime minister is on a hunt to find the next Army Chief. 
"Armed forces are answerable to the government, otherwise you will have martial law in this country."

Given the worsening relations between India-Pakistan, one would think that for Pakistani Prime Minister Nawaz Sharif, the biggest problem would be the rise in tension with India over Kashmir and Balochistan. But for Sharif, the problem is not Narendra Modi, the trickiest task for him seems to be picking Pakistan's next army chief.
In his three tenures as Pakistan's Prime Minister, he has appointed four army chiefs - one booted him out of power, while another threw him out of the country. Under General Raheel Sharif, who retires at the end of November, there has been a clear separation of the powers and Sharif has had no say in matters of internal security.

The Indian army, on the other hand, has been declared coup proof, since the 1970s. The Indian Army despite being one of the world's largest armies in fact, has never even tried to take over the political government of India. 

And all that has been possible because there exists a fine model of checks and balances, wherein the President, the Ministry of Defense and the Chiefs of respective forces function in sync as a well-oiled machine.
Last Updated Mar 31, 2018, 7:05 PM IST