On Nov 8, Mercedes showrooms saw 'bags of cash'
On November 8 night, Mercedes dealers say people came to showrooms with bags of cash.
Most of them were turned away, although a small percentage did manage to buy their cars.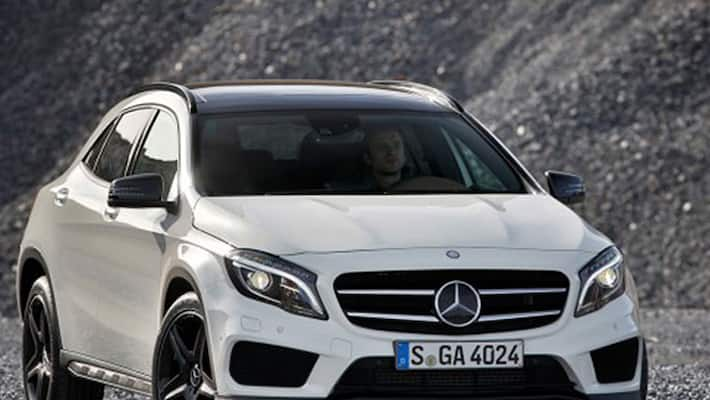 Luxury carmaker Mercedes-Benz India today said footfalls at its showrooms across the country fell by up to 60 percent in November due to banning of high denomination notes by the Union government. Interestingly, the company also shared how on November 8, customers came with 'bags of cash' to the showrooms, looking to buy cars. 
     
"Our policy is not to sell cars on cash. On November 8 night, our dealers informed that people came to showrooms with bags of cash. We told the dealers not to sell cars to them. We fully appreciate what the government is doing," Mercedes-Benz India Managing Director and CEO Roland Folger told PTI here

He informed that 99 per cent of Mercedes-Benz India's sales are done through finances, but accepted that a small percentage of dispatch takes place through cash route also at dealer level.
     
"Not accepting cash sales may impact negligibly on sales. But it is about our position and image... Usually the large cash transactions are not legal," Folger said.
     
When asked about sales, the CEO said it is likely to fall marginally during the current year.
    
The wholly-owned subsidiary of the German auto major Mercedes-Benz is also expecting its sales to fall marginally in India during the current year, mainly on account of ban on large diesel vehicles in the National Capital Region till the middle of August.
     
"Due to the demonetisation drive by the government, there is a short-term impact on footfall in our showrooms. It has fallen by 50-60 per cent in November... Some of the potential customers might have lost some cash," Folger said.
     
Declining to share sales figure for the month, he added the company hopes that the trend will be "normalised" in the next one or two months with people "just postponing" their purchases as the policy decision had an "emotional impact".
Last Updated Mar 31, 2018, 6:52 PM IST