No petrol, diesel purchase on July 5, AIPDA nationwide strike on July 12
There will be no purchase of petrol or diesel on July 5 stated All India Petrol Dealers' Organisation (AIPDA)
All the dealers will go on a nationwide petrol pump strike on July 12
The AIPDA had staged a protest against the decision to revise the fuel prices every day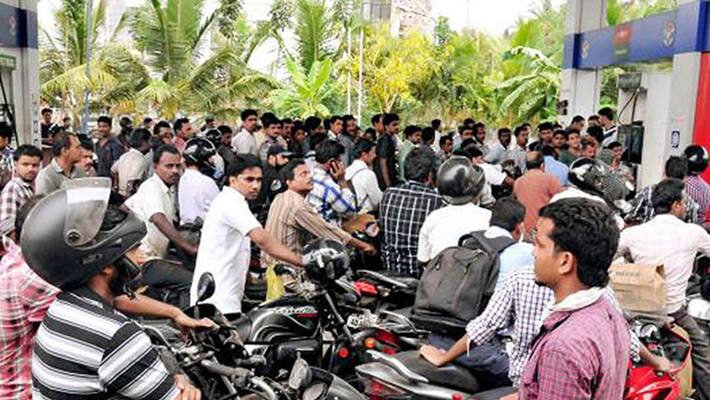 There will be no purchase of petrol or diesel on July 5 stated All India Petrol Dealers' Organisation (AIPDA). It has also said that all the dealers will go on a nationwide petrol pump strike on July 12.
The strike is being held as the association, and the oil marketing companies have failed to reach a consensus, reported Times of India.
The AIPDA had staged a protest against the decision to revise the fuel prices every day.
The major demand of the AIPDA is that the government must ensure that petroleum dealers should be able to maintain their commission received after the sale of every litre of petrol or diesel despite a daily revision of fuel prices.
AIPDA has expressed its contention with the failure of oil marketing companies' to install a completely automated system at all petrol pumps, and an alleged lack of transparency in the daily revision of prices.
Last Updated Mar 31, 2018, 6:38 PM IST