Omitting Nehru a sign of 'mental bankruptcy': Congress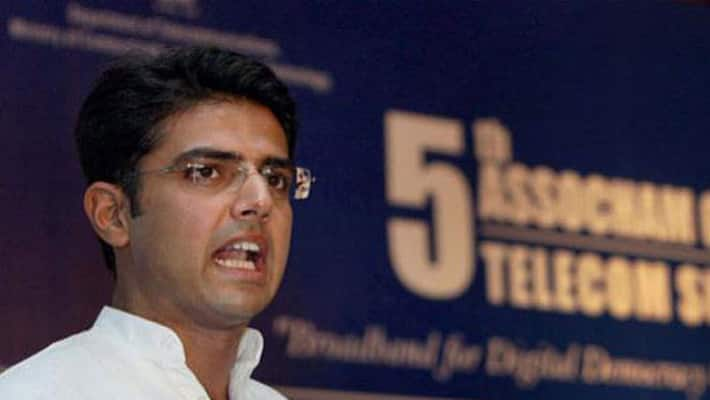 The Rajasthan state unit of the Congress on Tuesday held a demonstration with PCC chief Sachin Pilot opposing the government's move to omit references to the first Prime Minister Jawahar Lal Nehru from a Class VIII textbook in Rajasthan. Pilot said that this move reflected the 'mental bankruptcy' of the Raje government.
Pilot accused the state government of working in a "vindictive manner" by "deliberately" eliminating the names and contribution of big leaders. "BJP has shown its mental bankruptcy by deliberately eliminating references to Jawahar Lal Nehru, who was not only the first Prime Minister of India but also a visionary world leader," he said.
 
He further demanded that the government should re-include references to Nehru in the textbook before the session begins.
"Nehru introduced Panchayti Raj system, he implemented the principles of diplomacy and foreign policy which show the way to the present policy, he not only played an important role in getting India independence but also contributed in the freedom struggle of other countries," he said.
PCC Vice President Archana Sharma said, "The mindset and the approach of the BJP government are seen by this act. They are taking the politics to a lower level. "The government can change textbook but not the history but this is what the Raje government is doing in the state," she said.
It all started when The Indian Express pointed that some "curriculum re-structuring" by the State Institute of Education Research and Training based in Udaipur the Social Studies textbook for Class VIII in Rajasthan has completely excluded Nehru and Godse from the Indian political history section.
Last Updated Mar 31, 2018, 6:54 PM IST