Mumbai jail riots: Female convict dies after jailors insert lathi into private parts, damage lungs
Manjula Shette, a convict at the Byculla Jail had only complained of missing ration in her barrack
Witness allege that jailors beat her mercilessly and then inserted a lathi into her private parts
Manjula succumbed to her injuries in the hospital and the post mortem reports talk of over 13 contusions and damaged lungs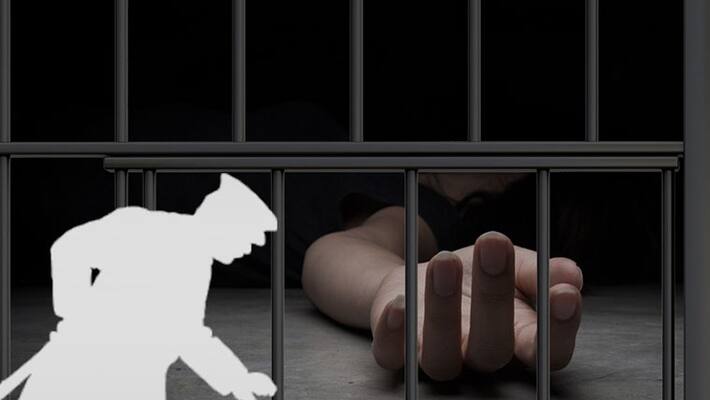 38-year-old Manjula Govind Shette, a convict, died at the JJ Hospital after allegedly being beaten up by  jailors  at the Byculla Jail. Following Shette's death, the next day, enraged women inmates rose in protest, some of them went up to the prison's roof while some others made a bonfire of newspapers inside the premises to express their anger, a police official said.
However, what's worrisome is the gruesome manner in which the inmate's death occurred. Custodial death among male prison inmates have often been reported, but this news of a female inmate suffering in a brutal manner has raised a lot of questions regarding human rights and police behaviour.
According to a report in the Hindustan Times, the FIR filed in Manjula Shette's death mentioned that she had only complained of two eggs and five pieces of pav (bread) that had been missing from the morning rations for her barrack.  This allegedly had triggered the brutal assault on her by the jailors.
Shette was the 'warden' of her barrack; ironically, her good behaviour had earned her that position.
Coming back to the case, the inmates alleged that Shette was mercilessly beaten up by a woman prison official which led to her death. The paper claims that Manjula was called to the jail officer Manisha Pokharkar's private room, following which witnesses said they heard Manjula scream. Later on during the day, the witness said a group of jailors came to the barrack and hit Manjula once again. The witness said Manjula was stripped by women constables who have been identified as Bindu Naikade, Waseema Shaikh, Shital Shegaonkar, Surekha Gulve and Aarti Shingne by the paper.
Further the witness alleged that the two of the jailors held Manjula's legs apart and inserted a lathi into her private parts which left her bleeding. She was also repeatedly hit all over her body with the lathis and only when Manjula collapsed in pain was she taken to the hospital.
Manjula was serving a life-term for having burnt her sister-in-law by pouring kerosene on her and pushing her towards a stove in 1996. Earlier Manjula had been lodged in the Yerwada Jail and had moved to the Byculla jail in April this year.
This the Example of Human rights of the Better I shud have been living in South Sudan or some place like that https://t.co/4epznqPWWQ

— Ravi (@scrapravi) June 27, 2017
As a result of this death, nearly 200 inmates of a women's prison in Mumbai had broken into a riot,  including Indrani Mukerjea, the prime accused in the Sheena Bora murder case, have been booked for rioting after they allegedly staged a protest over the death of a convict. The police official alleged the protest was staged by the inmates to grab media attention over the issue.
Subsequently, six jail staffers were placed under suspension and yesterday police registered a case under IPC section 302 (punishment for murder) against them. Activist-advocate Aabha Singh said the reaction of the prisoners was spontaneous and they have only exercised their right to demonstrate like everyone else. "Everybody is equally at fault," Singh said when asked about the demonstration inside the jail premises. She said there is so much violation of human rights and corruption in prisons and "we badly need jail reforms".
with PTI inputs 
Last Updated Mar 31, 2018, 6:32 PM IST