Mughal Garden at Rashtrapati Bhavan renamed as 'Amrit Udyan', to be open for public from Jan 31
The name of the Mughal Garden at Rashtrapati Bhavan has been changed to Amrti Udyan in order to mark Azadi Ka Amrit Mahotsav. According to the reports, the newly renamed garden will be inaugurated by President Droupadi Murmu on Sunday, January 29.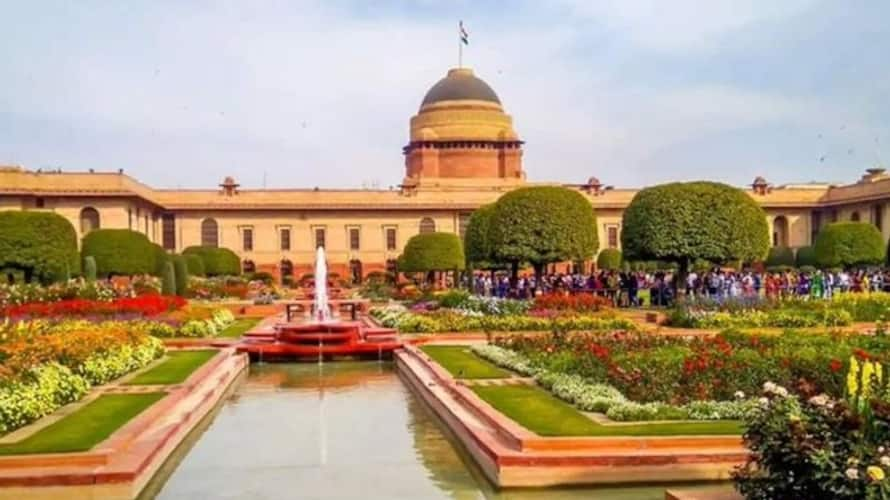 The Central government on Saturday renamed the Mughal Gardens in New Delhi's Rashtrapati Bhavan to "Amrit Udyan". The Central Government changed the name of the Mughal Gardens to Amrit Udyan in keeping with the theme of the "Amrit Mahotsav" commemorating 75 years of India's Independence.
"On the occasion of the commemoration of 75 years of independence as 'Azadi ka Amrit Mahotsav,' the President of India has given a common name to the Rashtrapati Bhavan gardens as Amrit Udyan," stated Navika Gupta, the deputy press secretary to President Droupadi Murmu.
President Droupadi Murmu will officially open the Amrit Udayan on Sunday, January 29, and it will be accessible to the general public from January 31 through March 26. Usually, from February to March, when the flowers are in full bloom, the garden is accessible to the public for one month.
Also Read | Tripura Election 2023: BJP announces first list of candidates; CM Manik Shah to contest from Town Bordowali
According to Navika Gupta, the government has also planned to keep the garden open for viewing by particular groups, including as farmers and people with disabilities, in addition to the two-month window that has been made accessible for public observation.
Every year, the Mughal Gardens are typically accessible to the general public for one month. The Mughal Gardens consist of the Rectangular, Long and Circular Gardens, the Herbal Garden, Musical Garden, and the Spiritual Garden. Spread over an area of 15 acres, this garden is famous for hundreds of varieties of flowers and is open to the public once a year during the months of February and March. 
Also Read: Congress President Kharge writes to HM Amit Shah; seeks adequate security for Bharat Jodo Yatra
(Photo: Rishi Bagree | Twitter)
Last Updated Jan 28, 2023, 5:21 PM IST