In four months of 2016, India sees more forest fires than all of 2015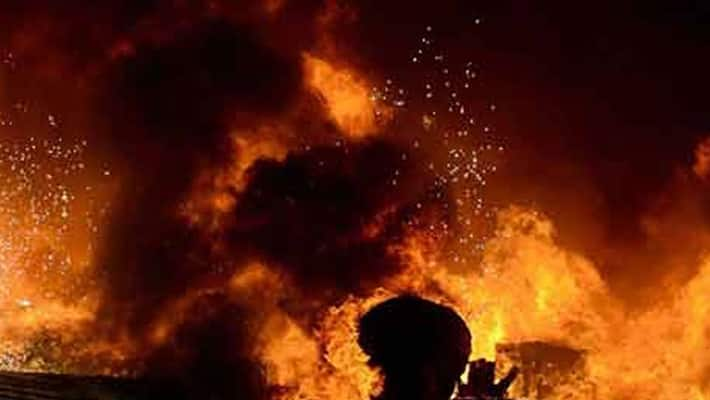 The Centre has formulated a contingency plan for dealing with such crisis. Till April 21, a total of 20,667 incidents of forest fires have taken place. In 2015, the total number of forest fire incidents were 15,937, Union Environment Minister Prakash Javadekar said in a written reply to Rajya Sabha.
    
He said that this year, 291 forest fires have broken out in Uttarakhand, 2,422 in Chhattisgarh and 2,349 in Odisha. Madhya Pradesh reported 2,238 forest fires this year against
294 such incidents last year.
    
Maharashtra reported 1,638 forest fires this year while the number is 1,719 in Assam. 1,416 fire forest incidents took place in Andhra Pradesh, the minister said quoting the figures of Forest Survey of India.
    
In 2014, 19,054 forest fire incidents were reported, while 18,451 forest fire incidents took place in 2013.
The reply comes in the backdrop of raging fires in Uttarkahand forests which have destroyed 2,269 hectares of forested area across the state and claimed seven lives.
Last Updated Mar 31, 2018, 6:42 PM IST