Sex gone wrong? Woman checks into hotel with boyfriend, bleeds to death
Doctors suspect that the girl died of shock on seeing blood coming out of her reproductive system.
They suspect that the girl had indulged into sexual intercourse for the first time which led to the bleeding.
The girl was rushed to the hospital by her boyfriend, but was declared brought dead.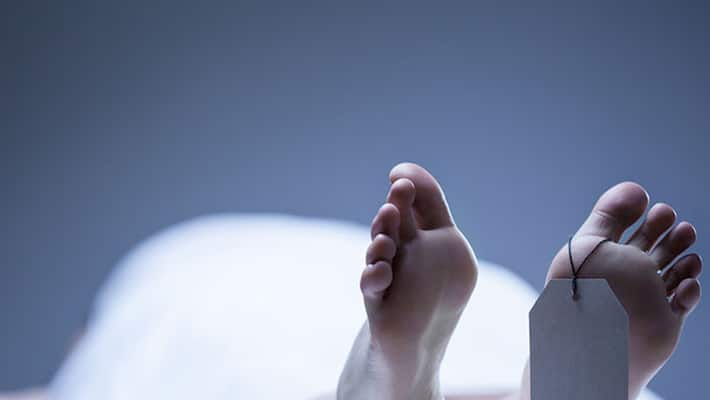 In a mysterious case in the 'city of Joy', Kolkata, a woman died under unknown circumstances in South Kolkata's Chetla area on Sunday. She had allegedly checked in a guest house with her boyfriend, said a senior police officer.
The couple, in their early 20s had rented a room through online booking and had checked-in on Saturday. According to hotel staff, the woman suddenly started bleeding profusely in the afternoon when her boyfriend took her to a nearby private hospital. The hospital, however, refused to admit her. He, then took her to a state-run medical establishment where she was declared brought dead.
According to millenium post, senior officers said,"We will conduct a post-mortem on Monday to assess the real cause of death. However, the preliminary opinion of the doctor has hinted at excessive bleeding from the victim's reproductive organ. Probably it was her first intercourse so that might have resulted in excessive bleeding. The victim was shocked to witness such excessive bleeding and that might have triggered the death."
Police lodged a suo motu case and has arrested the man as the death was mysterious and under unusual circumstances in his presence. The woman's body will be sent for post mortem today. 
The woman was said to be a student at a private engineering college in Liluah and her boyfriend was from Shibpur. Both were said to be in a relationship for the past few months. 
A different version
Asian Age, however, as a completely different version of the incident. According to the news media agency, both the girl and her boyfriend were from Liluah and were students of a college at Bowbazar. The girl was a student of Bachelor of Computer Applications there. The girl, Megha Bhajak was in a relationship with the youth Mohammed Miraj Ali for the past 3 years. 
The couple allegedly checked in to room 402 in Alipore Guest House on Sunday at around 1:30 pm. The girl started bleeding profusely after one hour. While she was rushed to the hospital by the hotel staff, Miraj was caught escaping and handed over to the police. A red trolley was recovered from their room. 
Last Updated Mar 31, 2018, 6:56 PM IST