Lockdown 2.0: Kamal Haasan mocks PM Modi, addresses his government as 'balcony government'
Kamal Haasan has mocked PM Modi and his decision to extend the lockdown as he termed it 'balcony government'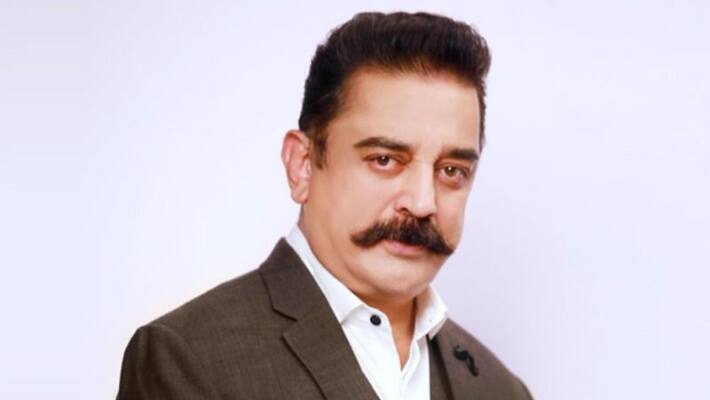 Chennai:
At a time when everyone has thrown their weight behind the Prime Minister as he extended the lockdown, keeping in mind the betterment of the society, actor Kamal Haasan has needlessly mocked the PM over the issue, calling his government "balcony government". 
As news emerged that a congregation of migrant workers had taken place at Bandra, Mumbai, Haasan took to twitter to mock the PM. 
He wrote, "balcony people take a long and hard look at the ground. First it was Delhi, now Mumbai. The migrant crisis is a time bomb that must be defused before it becomes a crisis bigger than Corona. Balcony government must keep their eyes on what's happening on the ground too." To mock the PM with respect to the decision he took for the welfare of the people speaks of Haasan's arrogance and his inability to understand sensitive issues. 
But this is not the first time that Kamal Haasan has written a letter to the PM. Earlier too, he had questioned the PM on the preparedness of the lockdown. He was not happy about the four-hour window given before the lockdown was announced. He had even compared it to demonetisation and wondered how the economically weaker sections would do during such a lockdown.  Meanwhile, an incriminating video has emerged in which a man can be seen instigating the crowd that had gathered at Bandra. 
There are strong doubts that the people who had gathered were actually migrants. There are many who are questioning the absence of bags as the migrants gathered. 
Meanwhile, Congress agents like Sanjay Jha were seen further instigating people on social media. 
PM Modi announced that the lockdown would be extended till the 3rd of May in order to further prevent the spread of the virus. 
The home ministry has also released a set of guidelines to be followed during the lockdown.   
Last Updated Apr 15, 2020, 9:24 PM IST