License of Wayanad ration shop in Kerala cancelled, found flouting rules
The scheduled tribe community has earlier claimed that they were denied the right quantity of ration allocated by the ration shop in Wayanad, Kerala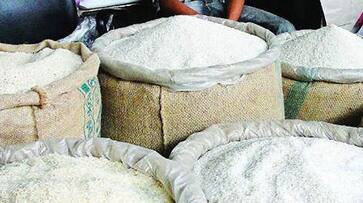 Mananthavady: Civil service took action against the ration shop owner for failing to give the right quantity of ration allocated to the ration card owners belonging to the scheduled tribe category in Wayanad, Kerala. The officers visited the shop and upon inspection, it was found that the shop was flouting rules laid out by the department.
The shop was licensed to Binu Jose under the license number of ARD 49. The Thaluk Civil Supplies Officer suspended the license with immediate effect.
There were complaints from the users citing malpractices at the shop. A follow-up inquiry revealed that there was a big scam going on.
The Mananthavady Taluk Civil Supplies Officer l went to the homes of ration card owners to verify their claims that sufficient grains were not provided by the shop owner. The ration book-entry also verified the same.
The Taluk Supply Officer has now laid out the standard operating procedure for supplying the necessary ration to the needy during the remaining lockdown days.
AAY card owners will get 5 kg rice and 1 kg wheat grains free of cost. The PHH card holders will get 4 kg rice and 1 kg wheat grains at Rs 2 per kilo.
 
Last Updated May 7, 2020, 7:42 PM IST