Kulbhushan Jadhav's wife, mother made to remove bangles, bindi and mangalsutra in Pakistan
Pakistan stands exposed after harassing Kulbhushan Jadhav's wife and mother when they met him at the Pakistan foreign office
Jadhav's mother and wife had to change clothes before they were allowed in to meet the Indian national, and on the way out Jadhav's wife wasn't given her footwear back
Pakistan claims its security forces arrested Jadhav alias Hussein Mubarak Patel from its restive Balochistan province after he reportedly entered from Iran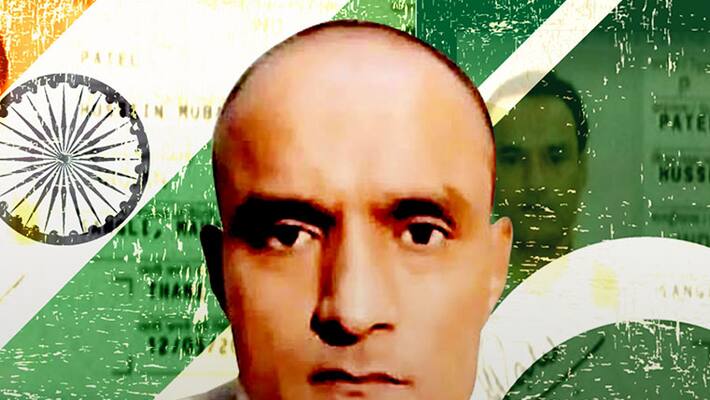 Pakistan stands exposed after harassing Kulbhushan Jadhav's wife and mother when they met him at the Pakistan foreign office. The women were forced to remove their mangalsutra, the bindis on their foreheads and their bangles, said the ministry of external affairs today.
The mother of Jadhav was prevented from talking in their mother tongue Marathi, although this was clearly the natural medium of communication and she was repeatedly interrupted while doing so, and eventually prevented from proceeding further in this regard, the ministry said. Instead, she was made to speak English.
"The manner in which the meeting was conducted and its aftermath was clearly an attempt to bolster a false and unsubstantiated narrative of Jadhav's alleged activities. This exercise lacked any credibility," said spokesperson of the ministry of external affairs Raveesh Kumar.
In fact, Jadhav's mother and wife had to change clothes before they were allowed in to meet the Indian national, and on the way out Jadhav's wife wasn't given her footwear back.
The MEA said most of Jadhav's remarks were "clearly tutored" and designed to perpetuate the false narrative of his alleged activities in Pakistan.
"His appearance also raises questions about his health and well being," it said.
There was a glass screen between Jadhav and his family during the entire meeting and they spoke through an intercom device. "We note with regret that the Pakistani side conducted the meeting in a manner which violated the letter and spirit of our understandings," the MEA statement said.
Jadhav was sentenced to death by a Pakistani military court on charges of espionage and terrorism in April, following which India moved the ICJ in May. The ICJ halted his execution on India's appeal pending the final verdict by it.
Pakistan claims its security forces arrested Jadhav alias Hussein Mubarak Patel from its restive Balochistan province after he reportedly entered from Iran.
India, however, maintains that Jadhav was kidnapped from Iran where he had business interests after retiring from the Indian Navy.
(With inputs from PTI)
Last Updated Mar 31, 2018, 6:51 PM IST